Universities Boost Alumni Engagement Through Content Marketing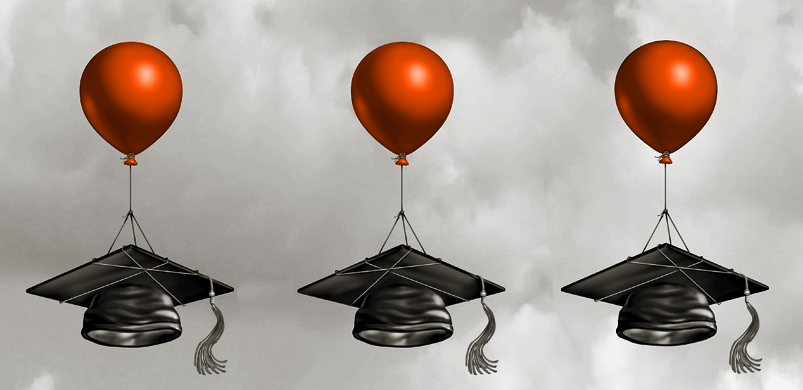 University alumni organizations have been around for hundreds of years and today they're more important than ever. Effective content marketing is key to strong alumni engagement.
Colleges large and small depend on financial support from their graduates. Last year, U.S. colleges raised $40 billion through charitable giving. In order to boost alumni engagement and remain top-of-mind among potential donors, universities must expand their communications far beyond bimonthly alumni magazines. This is where interesting, original, engaging content published on the social channels where alumni interact comes into play.
Content marketing builds a vibrant, close-knit alumni community that supports both its members and the university. Show and tell graduates how the value of their degree reflects the accomplishments of their alma mater and its alumni. When you do, they'll view financial support as a worthy investment.
 Find Your Voice on Social Media
The dizzying number of social media platforms can make it tricky to find the ideal content marketing channel for a university. Each platform has its own structure and features that determine whom you reach and how you reach them. Consider how different types of media—like video, pictures or microblogging—affect your message.
Certain niche platforms are ideal for specific audiences and content:
LinkedIn – This platform emphasizes business and professional content. A presence on LinkedIn is crucial for graduate and professional programs because it emphasizes your alumni community's value as a networking resource.
Instagram, Pinterest, Tumblr – These and other picture sites are best for visual fields like art, design, architecture and fashion. If your university hosts a major art collection or museum, highlight it: this may be a key value point for wealthy donors.
YouTube – A YouTube channel can be a powerful storyteller for certain schools and programs. The performing arts are ideal for this platform, while some music schools have found success with SoundCloud. When sharing educational content like lectures or symposia, high production values and thought-provoking subject matter are essential (this is why people love TED Talks).
Snapchat and Vine may be fun, but will they really boost your fundraising efforts? Take time to understand your audience persona in order to choose the right platforms. A demographic study by the Pew Research Center shows how audiences vary among major social media platforms. Facebook and LinkedIn are the most popular for college grads, but there are other characteristics to think about too, such as age, gender, race, and income.
Don't Tell Your Story, Tell Theirs
Outside social media are the best way to bring alumni to the university's blog and media pages. If your blog suffers from low readership, it could be a sign that the subject matter is focused too much on the campus and not enough on the broader community. Content should speak to the lives of alumni, not just current students.
Address trending news stories within the context of the university. If a former medical student is involved in efforts to contain a virus outbreak, do a feature about her important work. If a professor has published a book on American politics, interview him about the current election. Go beyond the projects, highlighting the people and their stories.
Content marketing is a two-way street. Follow the activities of your alumni and share their professional and personal achievements. When responding to alumni comments, always avoid generic form responses. Be your alumni's biggest fan—they will likely reciprocate.
Conclusion
Of the $40 billion raised by American universities last year, nearly one-third of that amount went to just 20 universities. Donors' loyalty to their university is only one major reason they give. Alumni donate because they believe in what their alma mater is doing, whether it's providing innovative medical treatments, serving the local community, offering need-based scholarships or building a state-of-the-art science center. Tell these stories to strengthen alumni engagement and continually demonstrate the value of your university.
To learn more about content marketing for universities, check out our discussion of storytelling strategies to enhance faculty profiles.