Personas: A Content Marketing Strategy to Effectively Connect with Your Customers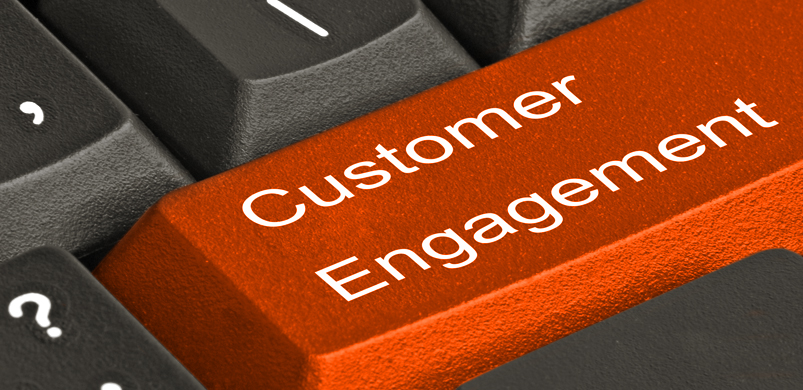 A recent study found 76 percent of marketers plan to increase content marketing efforts, according to Curata. That impetus is likely due to the well-known benefits of a successful content marketing strategy: more sales leads, enhanced brand awareness and increased customers. Yet data also indicate that many marketers try to connect with their audience through content marketing but get lackluster response, including disappointing email open rates, flat direct mail campaign outcomes and low blog traffic.
The problem is often that the content for all those components is written to everyone. When you write to everyone, you write to no one.
To effectively connect with an audience via content marketing, you must know your audience and that's where persona development can help. When you create marketing personas that intimately capture the personality of each audience character you want to target, you set a firm foundation for writing content that can attract current and potential customers and keep them coming back for more.
Shortcut your persona development process, and you risk lackluster email open rates, flat direct mail campaign outcomes and low blog traffic. When you write to everyone, you write to no one, and that's yesterday's marketing. Well-crafted personas are crucial to a successful content marketing strategy.
Benefits of a Persona
A persona is a fictional character that represents a specific segment of your current and potential customers. Think fiction based on fact. By developing a persona – or customer profile – that represents a specific person's personal and professional needs, pain points, habits and processes for buying your products and services, you succeed in creating a specific roadmap to follow when developing content.
But personas meet even wider needs in your content marketing strategy and can:
Help corporate marketers understand what messaging and channels resonate with customers
Give product developers insight into consumer needs
Support R & D with direction for development efforts
Get C-Suite Buy-in
Creating a persona is a business investment. Time, teamwork and analysis of quantitative and qualitative data are needed to create a well-rounded composite of customers. Don't make up something. That's yesterday's marketing.
For persona development to work, you'll need C-suite buy in. Communication expert Linda Duyle has pitched ideas to major corporation executives for years. She advocates backing up your pitch with lots of relevant data. You can arm yourself with facts and figures compiled by Ashley Wilson-Rew that highlight how personas help the bottom line. Then explain that by gathering quantitative and qualitative data to create a persona, you can speak intelligently to customer's needs, frustrations and goals and move them further along their buying journey.
Help executives understand how personas are used to create content that resonates with readers.  Ahava Leibtag shared an effective approach at Content Marketing World 2015: Point out that in the persona development process, you'll learn why customers choose your company over competitors. Those nuances will enhance business outcomes.
Get the Inside Scoop
After gaining C-suite approval, look within for insight to create your personas. Team members from departments across the company can share valuable customer insights, based on their interactions with customers throughout the buying cycle. This is valuable information, so be sure to record it.
As part of creating a persona for AARP, Jen Lee Reeves, the digital strategy and training manager, explained during the Social Media for Nonprofits Summit that she passed out sticky notes in all company departments. To distill AARP's mission for speaking online to people, she asked employees, "What do we want them to feel?"
From the sticky notes, the persona Rhonda emerged – as in The Beach Boys' "Help Me, Rhonda." AARP found Rhonda is bold and takes risks. Now, AARP employees picture Rhonda and keep her personality, needs and wants in mind as they write content, provide customer service and develop new membership offerings.
Touching base with team members to gain customer insight is one step to gather information necessary to create a persona. You will also need to curate more insights from company data.
Explore your good and "bad" customers' demographic information, feedback, surveys and blog responses. Patterns will emerge. Create categories of joys, fears, frustrations, how content is consumed and when, and buying patterns and considerations.
Let Your Customers Speak
Next, you need to actually talk to some of your customers to hear specifically what drives their decision to engage with your brand. Develop questions from patterns identified from employee input and hard data. Create softball questions about simple things like job titles and hobbies to help them open up. These will be the questions to lead your interview. Then dive in to ask specific questions to uncover their behaviors and motivations, including:
Beliefs and values
Family budget
Daily time constraints
News consumption habits
Social media usage
Favorite blogs
Role in buying decisions
Knowledge of your products and services
Needs to be met that ensure they buy your products and services
Schedule interviews with customers and prospects by ensuring them you are not making a sales call. Offer an incentive for them to participate. Let them pick the interview time from a range of dates and times. Allow 20-30 minutes for each phone or in-person interview. Listen carefully. Ask follow-up questions. Probe. You may unlock a nuance, a golden nugget of insight.
And don't just seek positive feedback. Ask customers what frustrates them about your product and services, pricing, customer service, content and website user experience. You'll get an earful. Share feedback with management. If change occurs, write about it. That content can foster connection and loyalty because your audience – your persona – will know you are speaking to them.
Questions about content marketing strategy? Reach out and ask us.