UNDERSTAND PAID, EARNED AND OWNED MEDIA TO EFFECTIVELY TARGET YOUR AUDIENCES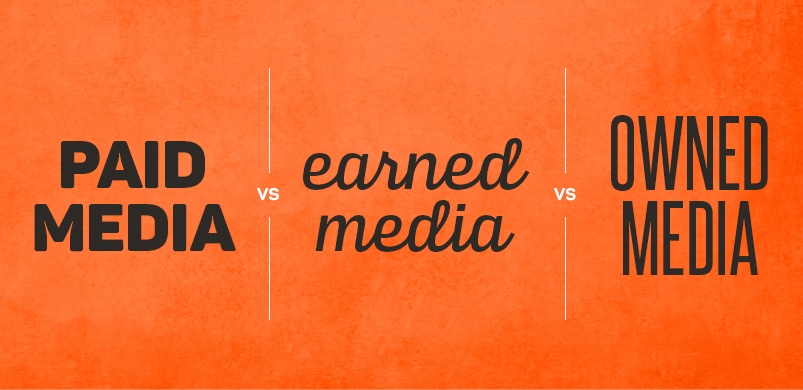 Paid, earned and owned media (POEM) are important ingredients in your content marketing strategy. Just like cooking, when you add the right amount of these ingredients at the right time, you end up with something everyone wants to consume.
Understanding the differences between paid, owned and earned media (POEM) can help you effectively mix content for customers at each stage of the buying cycle – and keep them coming back for more. The key to effectively promoting your brand is a holistic POEM strategy that helps your audience find, engage with and share your content.
In a nutshell, POEM is:
Paid – Content that you pay to have promoted
Owned – Content you develop and are fully in control of
Earned – Content from others that recognizes your brand
Your mixture of POEM will depend on your goals and audience. But the most important ingredient is content that your audience finds valuable and usable.
Learning the properties of POEM will help you successfully experiment to find the right mix of content that makes your customers hungry for more.
ALL ABOUT PAID
Paid media includes content on traditional channels like print, television and radio. It also includes display ads, paid search results and sponsorships on social channels like Twitter, LinkedIn and Facebook. With paid content, you control the message, so be imaginative. The key is to promote only your best content in order to draw loyal customers and new ones into your sales funnel.
GET TO KNOW OWNED
Content you create for your website, blog, emails and social media channels like Facebook, Twitter and LinkedIn is your owned media. Great owned content is helpful, direct and engaging. It solves problems for people and is published regularly.
STRIVE FOR EARNED
Earned content is authentic and what people trust most. It can take the form of a positive review of your company, product or service; a reposted blog; a thought-leader feature in an industry publication; or guest columns in magazine or other company blogs.
MIX IT UP
None of these media will work for your company as a single strategy; they must work in concert to be effective. Publish customer-centric content that's compelling and valuable. Drive your audience to that content through paid media channels where you know your audience interacts. Create opportunities for your audience to share their views, experiences or ideas about your product or service. By thoughtfully mixing POEM into your content marketing strategy, you'll find more opportunities for relevant touchpoints with your audience.
Does your marketing team need help with deciphering paid versus earned and owned media?