GREAT IDEAS TO INSPIRE MORE CONTENT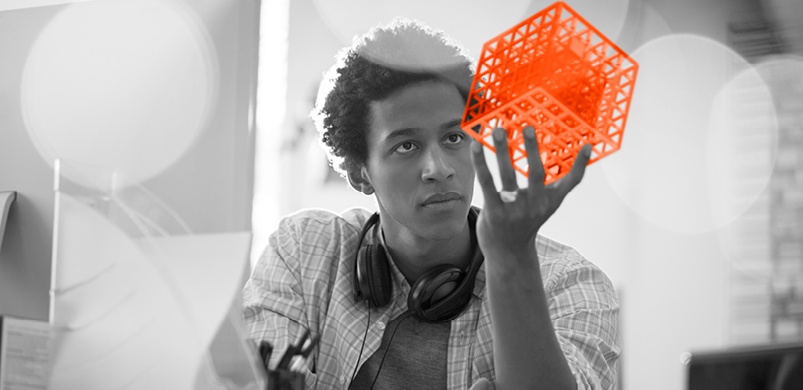 Successful content marketing positions your brand as a trusted resource for information that is valued by your audience. And you know that valuable content addresses your audience's interests in a way that only your brand can.
Yet, developing purposeful, quality content that meets your marketing strategy goals is no easy task. Often, that's because we are too close to our brands to effectively brainstorm. Having a reliable source for content ideas is key to producing great content.
In a Digital Marketing Institute blog post, Sophie Elizabeth Smith offers a number of inspirational ways to craft content your readers will love.
As writers and content marketers, we all face moments "when you have a few ideas but nothing strong enough to stir any emotion or action within your reader (yes, useless ideas)," Smith writes.
She shares some great ways to create meaningful topics that help you (or your content team) develop content that resonates with your audience. And here are some other great ways to find ideas that will inspire effective content development:
Embrace Trending Topics.
Newsjacking is the content marketing term for injecting your brand and message into trending topics in order to boost visibility in the media and online. Content that ties into trending stories helps you capitalize on internet search trends and position your brand as a subject matter expert.
Take advantage of Google Trends and keyword research tools like Google's Keyword Planner as you explore high-profile topics relevant to your audience. Search trends vary from one region to the next, so try to narrow your research to your geographical area.
Newsjacking can put a new spin on an old topic. A feature you previously published can gain new relevance when it's connected to a trending headline. Sometimes you can mix in a trending topic that isn't specifically connected to your brand to create a unique, attention-grabbing story. Topics as far-flung as cybersecurity and Pokémon Go have been tied into seemingly unrelated sectors like health care and financial services.
Put the Focus on People, Not Concepts.
Humanize your products, services or achievements with photos and testimonials of your customers and staff. Getting permission to feature members of your community will help give your brand more personality and local relevance.
For example, instead of doing a piece that simply describes your new service offering, profile a person whose life was made better or easier because of that offering. Content that profiles your audience-facing staff or features them as subject matter experts is a great way to put a face to your brand.
Keep the Story Going.
Good content marketing often includes a prominent call to action. The CTA doesn't have to ask readers to make a purchase decision. Anything that encourages further engagement can work well. Ask readers to visit your webpage or special landing page, sign up for your e-newsletter, learn more about a service or participating in an event are all great next steps. Always give your community an opportunity to learn more and engage with your brand in a new way.
Want some more great tips and insight about developing great content? Get our free e-book with a quick download.