WHY SENIOR COMMUNITY CASE STUDIES ARE GREAT MARKETING TOOLS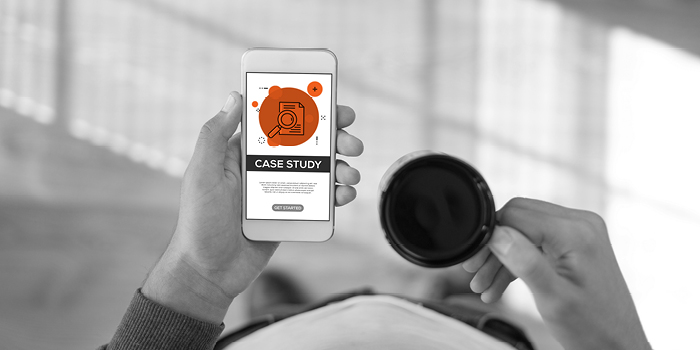 by Amy Biemiller
What do you want your marketing initiatives to achieve? Perhaps the goal is to capture the attention of people not familiar with your senior living community. Maybe you want to show how your community is different from the competition. Or, you may want to fully demonstrate the value of your community to adult caregivers. In all these examples, case studies can meet your marketing needs – if they are written correctly.
Case studies that have effective marketing outcomes for senior communities have one thing in common: they explain, in a compelling way, how moving to your community solves a practical problem.
"Case studies have their place as a top-performing addition to the content marketing strategy and work wonders in your sales funnel," explains Daniel Threlfall, content marketing strategist in an article for Crazy Egg.
Here's how to make sure you craft case studies that work harder for your senior living community marketing initiative:
Tell a Good Story
A convincing case study is relatable. It tells a story from a personal point of view by explaining the struggle or challenge someone faced. Then it explains how a solution was able to overcome that challenge and produce ongoing benefit. You can apply this tactic by crafting case studies about your residents' journeys in discovering your community, moving in and happily enjoying life as part of your community. To be most effective, this case study needs to make your residents (not your community or brand) the hero in each story.
Be Focused
Effective case studies focus on providing a solution to a problem or challenge relative to a specific audience. Think about your various audiences. You have seniors, adult children of seniors and spouses of ailing seniors who should be interested in your community. Each of these audiences have different concerns that you could address in a case study, such as:
What an independent senior couple learned about the various senior living options in your area and how your community met their list of must-haves.
The weekend journeys a daughter took with her elderly mother looking at different assisted living communities, and how those journeys helped both to understand the retirement living planning process.
How a resident came to terms with moving from independent living to assisted living in your community.
Optimize for Search
You want to be sure that your case study will be read by people who are searching for the kind of information the case study presents. It is important to find and use long-tail keyword phrases. These are the phrases a person would use to search for information in your case study. For example, let's say you have a case study about how a resident who was blind decided on moving to your community. An adult child of a blind senior would not search for a community using only the terms "assisted living in New York." Instead, that person would use longer keyword phrases such as "assisted living for blind seniors in Livingston, NY." Those are the types of phrases you want to be sure are incorporated into your cases study if it will reside on your website.
Add the Call to Action
Remember to add your call to action at the end of your case study. If your case study has done a great storytelling job, your reader will want to know how to get more information about your community.
Think About Different Formats
Of course, you want to feature your case studies on your website and offer then as easy PDF downloads. But some of your audiences may prefer to read them online. Still others will find a slide share or video more engaging. Produce your case studies in different formats to meet the needs of the widest possible audience.
Promote Your Case Studies
If you want the largest possible audience to read your case studies, you must market them. It's easier than you may think! Blog about each new case study and include a link, then promote it on social media. Email prospects or clients with a summary of a relevant case study and a link to where it resides on your website. Break out quotes from the case story to use as testimonials. You can also include case study links in press releases, sales proposals and as pitches to trade publications.
Not enough time or staff to help you craft compelling case studies? We have an entire team available to help. Just reach out online.