WHY SAVVY BANKS & CREDIT UNIONS ARE GETTING SOCIAL TO BUILD RELATIONSHIPS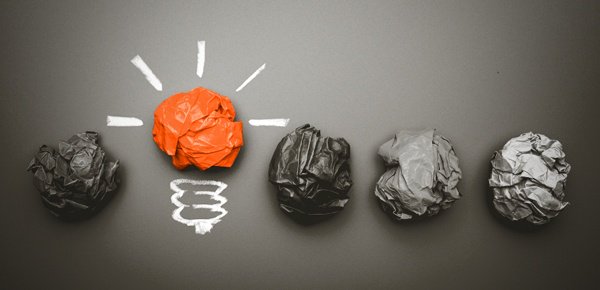 Better customer service leads to deeper relationships, enhanced loyalty and increased profitability. But with fewer people coming into a branch to do banking, how can your bank or credit union build relationships and community in the digital age?
The answer lies in developing a robust social media strategy. People use social media multiple times a day. That's why it presents an incredible opportunity for banks and credit unions as a relationship-building tool.
Effective social media marketing for banks and credit unions goes beyond promotional posts or fan growth. Instead, when managed correctly, it's a valuable relationship-building tool to promote your brand personality, drive positive conversations and encourage customer or member interaction.
It's not easy understanding where to start or how to enhance a social media strategy. Try this fast and simplified tutorial:
Choose a Few Channels and Develop a Strategy Around Them.
There are more than 200 social media channels. You only need to be on a handful. But which are right for you? The first step in a solid social media strategy is to gather data about your customers and prospects, like age, gender, income level, education and interests. Then compare that data with social media platform demographics. Still not sure what channels to choose? Check out what your competition is doing on the most popular social networks like Facebook, Twitter, YouTube, LinkedIn and Instagram.
Understand Each Social Channel's Specs.
Once you have a targeted list of social media platforms you are interested in using, do your research to understand each channel's best practices for content and rules about what kinds of content or comments are appropriate. Then read through the requirements for using the site before planning your marketing initiatives.
Develop Social Content That Delivers Value.
The most effective social media strategies for banks and credit unions include the development of content that delivers real value. There's certainly room for holiday greetings and cute quotes, but if you want to build a relationship with a current customer or prospect, you must commit to developing content your audience will value. Answer common financial questions, provide guidance on budgeting, deliver insight about local business trends or provide tips about entrepreneurial success. The goal is to provide the answers to questions your prospects are asking on these channels.
Boost Exposure With Social Advertising.
Your social media strategy needs to include social media advertising. This is a key component in getting the attention of people who are not yet members or customers. You'll find that each social platform offers useful advertising tools like targeting and analytics that will help you fine-tune your social marketing efforts.
Make a Commitment to Social Customer Service.
No surprise here – most consumers would rather not call you or come into a branch. Yet, they do expect fast, reliable and friendly service. Consumers find social media a simple way to reach out to brands with kudos or complaints. Have a plan in place to respond quickly and appropriately to all social comments to increase your customer service scores.
Get Good at Social Listening.
You can also use social media as a tool to uncover pain points or discover services or products your clients or prospects need. By monitoring social media channels, you can track conversations around your brand, your product and your industry. Then, when you analyze that data, you can better understand the type of content, services and support your audience wants. By taking action on that insight, you can improve the customer experience.
In Conclusion
How do you build relationships with bank customers or credit union members, when fewer of them are coming into your branches? Take a proactive approach to social media. Develop a plan that focuses on a few select channels, abide by those channels' best practices, create useful and interesting content and listen and respond to your audience.
Need help taking a proactive approach to social media marketing? We have the team to deliver engaging content and effective social media campaigns. Reach out today.