WHERE ARE THE BOTTLENECKS IN YOUR CONTENT MARKETING PROCESS [QUIZ]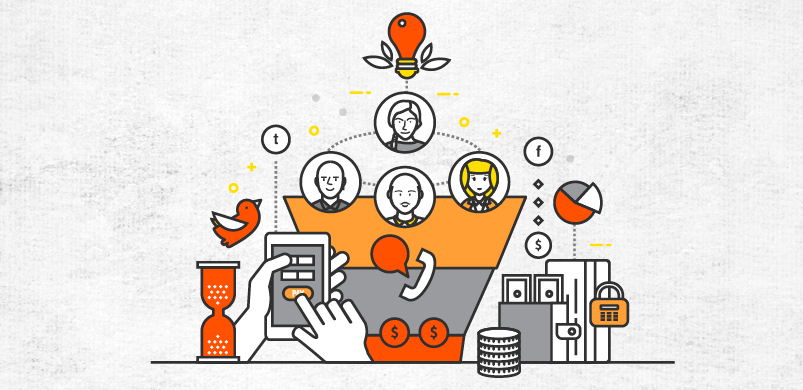 By Erin Rowley
Every year, content marketers plan to create more content than they did the year before. That additional content doesn't come out of nowhere – it can only be achieved by teams that increase their efficiency. But in any organization, bottlenecks can occur that can keep you from creating and publishing that content.
Identifying and fixing bottlenecks that are getting in the way of efficiency is key to a thriving content marketing strategy. Sometimes, all it takes to fix a content chaos point is a simple adjustment.
Take our quiz to help pinpoint an area of opportunity for improvement in your content marketing process.
How would you describe your overall content creation process?
A. Responsibilities about content ideas, creation, publishing and deadlines are clearly defined, regularly reviewed and acknowledged by the entire team.
B. We have a small team and we all wear a lot of hats, so everyone kind of pitches in and we make it work.
C. We tried hashing out a process but it got too cumbersome and nobody followed it anyway.
If you answered b or c, you most likely have a bottleneck in the first part of your content marketing process. Clearly defined structure and boundaries are important parts of a collaborative content development team. Your content creative process should include:
A content calendar that spells who writes, edits, reviews, approves and publishes every piece of content and when everything is due.
A detailed creative brief for every piece of content.
A robust brand style guide.
What is your process for sourcing content ideas?
A. We have a regular outreach to departments, customers and the media to gather content ideas.
B. One person is in charge of coming up with our content themes.
C. We do whatever our competition is doing.
Coming up with creative, engaging and meaningful content is a stumbling block for every content marketing team at some point. But limiting the sources for content ideas can make content marketing a regular struggle. If you answered b or c, this is where your process is bogging down.
Start bringing people from across your organization together on a regular basis to brainstorm.
Ask them about business goals and what they are hearing from customers.
Similarly, understand what journalists are covering in your industry and learn what your customers are saying about your brand or product. All that input can (and should) be used to inspire your content calendar.
Which statement best describes what happens when content is assigned for writing?
A. Every content idea is smoothly handed off to one of several skilled writers who understand our brand, the audience we are trying to attract and the deadline.
B. I handle writing the content and get around to it when I have time.
C. We work with freelance writers and assign work based on the lowest bid price.
Having lots of good ideas and plenty of places to display your content doesn't matter without enough content creators to bring those ideas to life. If you answered b or c you likely experience bottlenecks in the writing process.
Your goal should be to have outstanding writers available to quickly produce your content, with minimal management. But unless you are a very large organization with a big budget, hiring a team of full-time writers may not be within budget. You can get the same scale by hiring an agency or freelance writers. By doing your due diligence, you will be able to find dependable writers with the experience that will assure your content ideas come to life.
Are you able to get content reviewed as quickly as your writers can produce it
A. Yes
B. Sometimes
C. Rarely
More bottlenecks happen at the review process than anywhere else, creating backlogs of unpublished content. Break these bottlenecks by making sure each person on the approval process understands their role.
Editors review content for spelling, grammar and tone.
Subject matter experts review for accuracy of message and compliance.
Make sure your approvers have open lines of communication to understand what each expects and needs to achieve specific goals.
In addition, be sure your deadlines for review are agreed upon by your reviewers ahead of time.
Now that you've identified where your bottlenecks are happening and what's causing them, do you have the time, people and expertise to improve your situation? We've got the content creation process down to a science. To learn how we can make it work for your content marketing team, contact us today.