WHAT YOU DON'T KNOW ABOUT CUSTOM CONTENT CAN KILL YOUR HOSPITAL MARKETING STRATEGY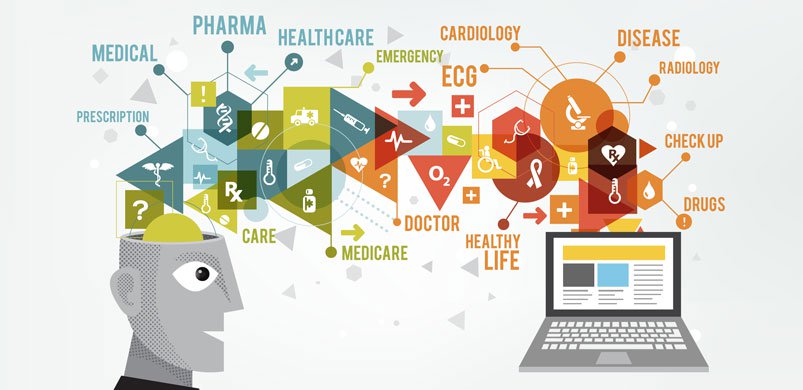 What happens when your hospital marketing strategy doesn't focus on producing and delivering custom content — such as up-to-date medical web content, blogs featuring patient stories, physician advice pertaining to timely health topics and mobile health applications? Your authority becomes undermined, your value to your community decreases and your competition overshadows you.
A Time, Inc. consumer survey found that two out of three consumers have greater trust in custom content than traditional advertising. And the 2017 Meaningful Brands survey found that consumers as a whole expect brands to create custom content that provides solutions, experiences and more.
For hospitals and health systems, custom content is an important part of an effective hospital marketing strategy and effective in nurturing the consumer until he or she is ready for the patient experience.
Read on to understand why consumer nurturing through custom content is so important.
Consumers are Savvy Researchers.
From embracing wellness to understanding a loved one's medical condition, consumers are turning to the internet and seeking information online about the subjects most important to them. Will those in your geographic region end up on your website, or on WebMD or your competitor's website? Make sure your hospital marketing strategy includes publishing original and consumer-centric health content that provides answers and solutions to what your audience is looking for. Optimize that content for search and publish across all your channels: print, social media, website and email.
Consumers Want to Know What Others Experience.
People want to read about other people. Custom content that tells the stories about your patients, staff and community partners brings your brand to life. Talk to service line leaders and patient services departments to identify patients
who've experienced remarkable recoveries, found hope and healing through new treatments and technologies or established a special connection with one of your providers. Then, tell their stories. Write about employees and why they do what they do and how they embrace health and service. And remember to tell your donors' stories, too.
Consumers Want to Be Part of a Community.
People desire connection and they look online to meet that need — just look at the popularity of Facebook and Instagram. When people go online, do they find a community led by your hospital talking about their particular health concern? Your hospital marketing strategy needs to include establishment of online communities around health conditions. Those communities need to deliver information, education and value via custom content. By doing so, you'll educate your audience and create trust in your brand.
Consumers Want to Know Where to Get the Best Care.
Today's consumers make informed decisions about where they spend their money, and this includes healthcare. They are looking for cost-effective, high-quality care. And how do they define high-quality care? They look for insight that shows they will be treated as an individual, that caregivers will treat them empathetically and competently, and that the hospital environment is up-to-date, clean and comfortable. Custom content that focuses on your patients and their experiences, and your staff and their professionalism, can meet consumer needs for this information.
Consumers Want Snackable Content.
Your audience wants information from you, but their time and attention is limited. Make sure your custom content includes plenty of interesting photos, infographics or short videos. Infographics give at-a-glance convenience to important information like directions for recognizing symptoms, seeking care or taking steps to improve health. Engaging photos with equally engaging captions deliver big impact. And short video testimonials showcasing patient success stories drive authenticity into your brand.
Because a customer/patient focus is important for all health system marketers, custom content can be a real differentiator. It's key to helping your hospital stand out from others, is effective in enhancing the trust and credibility of your brand and is a powerful tool to increase your market share.
Are you being challenged to think differently about engaging consumers and patients? We can help. Send us a quick email and we'll provide some more insight and support to make your job easier.