TRENDS IN HIGHER EDUCATION: MARKETING ROI TO ATTRACT STUDENTS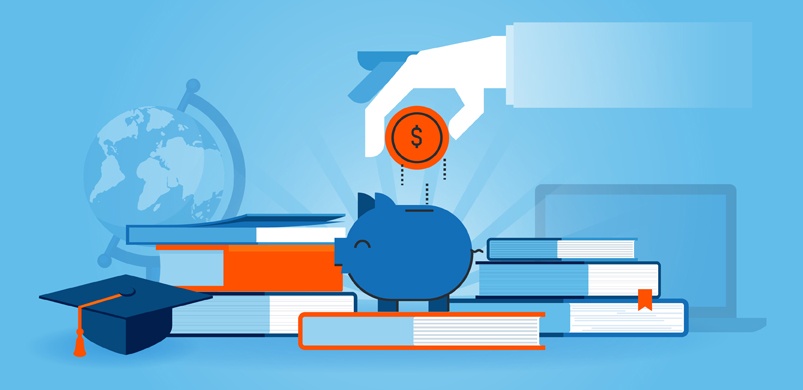 What's the reason for the five-year trend of falling post-secondary enrollments on America's college campuses? New data suggest that it is because a majority of those who would typically go to college believe it isn't worth the cost. Additionally, studies indicate that less than half of college graduates feel their degree was useful in providing them job-related skills and knowledge. Those are tough realities for admissions departments to manage.
To combat the belief that college isn't worth the cost, savvy admissions departments are marketing the ROI of a college degree. It's a great idea – as long as those marketing messages go further than promoting affordability and the median or average salaries of graduates.
Here's why that's true: Attitudes about going to college have changed. Today, prospective students want to know how their investment in your school will help them be successful both during school and in the decades after graduation.
Market the ROI of Attending Your School.
Americans are beginning to view the purpose of college differently and in more practical terms than they have in the past. They are keenly aware of the high cost of college and the potential burden of student loan debt. Now, when thinking about going to college, many want to know that the classes they will take and the majors they will commit to will provide them with workforce-related skills and knowledge. They also want to know that they have some control over what classes to take and when.
To market to these needs, develop content that shows how your school excels in these areas. Communicate how students gain skills and become job-ready by coming to your school. And tout any flexibility they have to customize their learning experience. Ideas include:
Highlight any opportunities students have to dive deeper into subjects that interest them.
Showcase how students participate in skill-building internships.
Feature mentorship opportunities where students work with industry experts.
Promote the different services available to help students succeed and graduate.
Market the ROI of Graduating From Your School.
Prospective students also want to know how likely a degree from your school will enhance their welfare decades after graduation. They know the data about how those with college degrees are more likely to earn more over a lifetime, stay employed and be overall healthier and happier. But how, exactly, will a degree from your school improve their well-being? To define that, talk to your alumni to gather appropriate data and then tell the stories about how their:
Careers bring them engagement and fulfillment.
College experience prepared them for grad school.
Career preparation helped them launch a successful business.
Experiences at your school helped them become good leaders.
Programs of study helped them take control over their life path.
Market the ROI of Being an Alumnus.
Along with marketing the benefits of attending your school and graduating with a degree, you should also market the benefits of joining your alumni. Promote how your alumni network helps graduates get ahead by telling stories from the points of view of both new graduates and senior alumni. Consider telling stories about:
How your regional, national or international network helps alumni make new contacts faster when moving to a new city.
How the network can deliver crucial knowledge about job opportunities that help with career advancement.
How life-long career development services make a difference.
How graduates take advantage of the exclusive perks available to alumni, like discounts on insurance, special banking services, and discounts on travel and entertainment.
With more people questioning the ROI of a college degree, marketing the value of attending your school needs a creative approach. Delve into the value your school offers by supplementing statistics with tangible examples and real-life stories.
Stuck for some more ideas about marketing ROI to prospective students? We can help. Call or email CrucialContent. We can save you time and money and help you meet your marketing goals.