RECRUIT MORE STUDENTS WITH CUSTOM CONTENT MARKETING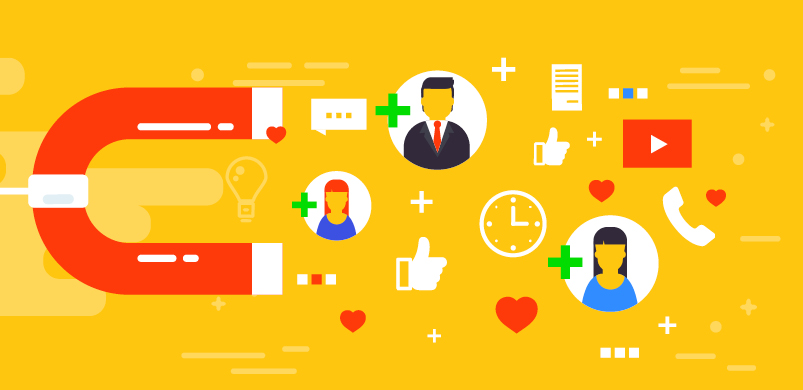 By Erin Rowley
What happens when your higher education marketing strategy doesn't focus on producing and delivering custom content — such as up-to-date news about your institution, blogs featuring student and alumni stories, student video diaries or advice and information about the application process? You lose the opportunity to present yourself as a thought leader and to make a strong connection with prospective students. Other institutions will step in to fill that void, and, ultimately, enroll more of those students.
A Time, Inc. consumer survey found that two out of three consumers have greater trust in custom content than traditional advertising. The 2017 Meaningful Brands survey found that consumers as a whole expect brands to create custom content that provides solutions, experiences and more. And in the 2017 CASE Educational Communications and Marketing Trends Survey, respondents listed "keeping up with trends in profession and audience expectations" as their biggest concern for the next five years.
Building your brand through custom content that appeals to potential students should be an essential part of your higher education marketing strategy.
Read on to understand why nurturing prospective students through custom content marketing is so important.
They Have a Lot of Questions
To learn everything from how to write a college application essay to what people on college campuses are wearing, prospective students use the internet and social media to get information. Will those students end up on your website or Instagram, or on those of a rival school?
Make sure your higher education marketing strategy includes publishing original, prospective student-centric content that provides answers and solutions to questions your audience is looking for. Optimize that content for search and publish across all your channels: print, social media, website and email.
Tap your admissions office for content ideas. Those employees work directly with prospective students and know what's on their minds.
They Consume a Lot of Content
Young people get – and expect – content from their gym, their local pizza place, their favorite soda company and more. Satisfying an audience that's thirsting for information creates a content marketing opportunity, as well as a challenge: How do you get your message to resonate and translate into enrollment?
Quality and variety will help you stand out from the crowd. Format and subject matter ideas include:
Infographics with information about your student body
Listicles, such as "The Top 10 Reasons to Attend…"
Short "hype" videos that get prospective students excited to attend your school
A checklist featuring everything recruits need to apply
Worksheets reminding them of application due dates
Quizzes that help prospective students decide what to major in
Webinars or live social media events that let recruits ask questions
They Want to Know If They'll Fit In
The college lifestyle is a big change for most students. They want to feel confident that your school will be the right fit for them. Bring the college experience to life by creating custom content that tells stories about your students or, even better, features the students themselves telling their own stories. (Prospective students are more likely to believe their peers than they are to believe you, and your current students are natural brand ambassadors.) Foster a connection between your current students and the students you're recruiting by featuring:
Student Q&As
A student-run blog
Temporary student takeovers of your social media accounts
Student video diaries
Photos of campus, the surrounding area and the people who make your school unique
Including a diverse array of current students in these efforts will help more prospective students see themselves in those students' stories.
They Want to Be Able to Brag About Their Choice
Students want to know that when they finally decide which college to attend, they can shout it from the rooftops (or from Twitter) and that others will be impressed and excited for them. They want to be able to talk about the successful people who graduated from the school, the professors who are doing amazing research, the cool study abroad trips students go on and the fun that students have outside the classroom. Give them something to brag about by featuring content like:
Q&As with alumni who have gone on to do great things
Profiles of professors who are influential in their field
Photos of students traveling on school-related trips
Coverage of unique student clubs or fun events
Thought leadership pieces about current events
Custom content marketing is an essential part of a good higher education marketing strategy. It's key to helping your college or university stand out from others and it can create an emotional connection between your institution and prospective students and enhance the trust and credibility of your brand.
Questions about custom content for your college or university? We can help. Send us a quick email and we'll provide some more insight and support.