QUIZ: ARE YOU DOING ENOUGH TO PROMOTE YOUR BANK OR CREDIT UNION CONTENT?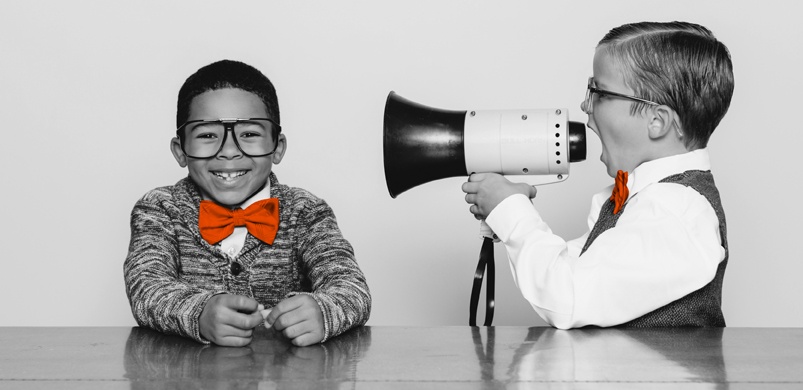 Bank and credit union marketers work hard to create the best content for their audience, whether it's a video about homebuying or a blog post about budgeting. But when it comes to financial services marketing, creating great content is only half the battle. No number of e-books or infographics will grow your market share without a sophisticated promotional strategy to help start the conversation.
Too often, a bank or credit union's content flies under the radar because its promotional efforts are either insuffiencient or poorly targeted. This top-of-funnel marketing gap doesn't just hurt the performance of some content: it can potentially undermine the whole campaign.
Is your financial content getting the promotion it deserves? See how many of these statements apply to you:
We announce and preview new content via targeted email broadcasts. Never, Rarely, Sometimes or Always?
We sprinkle previews and snippets of content into our day-to-day social media activity. Never, Rarely, Sometimes or Always?
We increase our visibility with promoted posts, paid ads, sponsored content articles and other paid media.Never, Rarely, Sometimes or Always?
We package content visually – through videos, infographics and photos – to boost sharing. Never, Rarely, Sometimes or Always?
In social media posts, we tailor our approach to different audiences and platforms (instead of the generic "Check Out Our Blog"). Never, Rarely, Sometimes or Always?
On social media, we promote our content through regular interaction with local influencers, especially happy customers or members who can serve as brand advocates. Never, Rarely, Sometimes or Always?
We've built content-sharing relationships with bloggers and other influencers in fields like personal finance and small business. Yes or No?
And here's the big one:
Our content is driving measurable improvements in sales, audience engagement, site traffic and earned media. Yes or No?
GREAT CONTENT DESERVES GREAT PROMOTION
If all these statements are true for your bank or credit union, congratulations! You're a content marketing rock star. But if this quiz revealed some gaps, there are lots of ways that a thorough and creative content marketing strategy can help.
Here are a few of the steps we take to increase visibility for our clients' financial content:
Maintain a high-quality email list and tease content updates among audience segments with matching interests.
Align our content and promotion to ensure we're sharing the right stuff with the right people at the right time.
Grow social media engagement by offering useful, bite-sized content samples.
Prioritize visual content to leverage its higher potential for engagement.
Promoting content doesn't necessarily require major ad spending, but it does call for a lot of legwork, creativity, and planning. That's why it's important to have a committed team with the industry knowledge and digital marketing chops to not only create strong content but deliver it to more of the right people.
If you'd like to learn how our team of strategists, designers and writers can help you create great content and get the word out, reach out to us today.