QUICK TIPS FOR CREDIT UNIONS TO REACH CONTENT MARKETING SUCCESS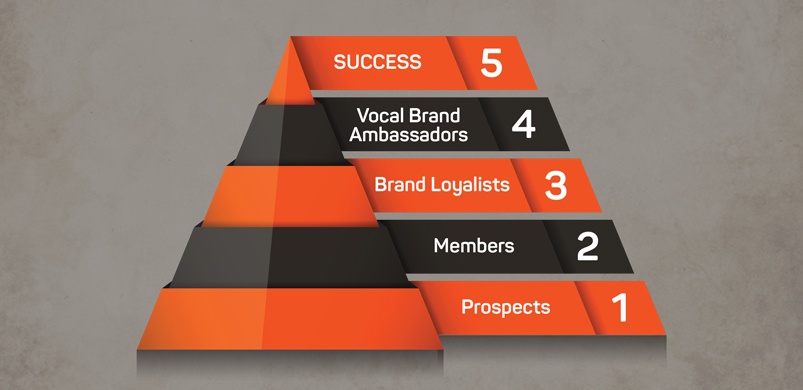 How do you turn prospects into members, members into brand loyalists and brand loyalists into vocal brand ambassadors? The answer is content marketing – and these quick tips will help your credit union reach content marketing success.
Credit unions are built around the shared goals and interests of their members. This makes institutions like yours especially well-suited to use content marketing to provide members with valuable financial information, share success stories and draw the attention of potential members.
Moreover, potential and current members are highly engaged online, as 57% of smartphone users bank with their phones. Keep your increasingly web-savvy audiences engaged with these five simple tips:
Tell interesting stories: Identify members who've surpassed their financial goals with your credit union. Feature those stories through blogs, social media posts or videos. Not only will this promote a positive image, it will help new members understand exactly how your credit union can help them achieve their own goals.
Shape your content with data: Using website analytics tools to determine which pages your visitors frequent (news, services, branch locations) can help you craft content that speaks to your audiences. You can also use Google's guide on financial search topics that peak throughout the year to provide content that addresses your members' needs each month. For example, your credit union can develop videos of financial advisers discussing how families can budget around the holidays, or blogs about how renters insurance can benefit young adults when they move in the spring. Pay attention to conversations that develop from your posts to see what resonates with readers and what you should address in the future.
Promote your community: What credit unions have that most for-profit institutions lack are strong communities. These communities can provide a wealth of stories and information that keep current members engaged and get potential members interested.
Use infographics to keep reader attention: Infographics quickly convey important points and answer common questions. They also break up copy to keep busy readers engaged. Check out this infographic on the benefits of social media marketing for millennials.
Monitor headlines: When big news stories break, members will turn to you to break down the facts on a local level. Your credit union has access to experts that can address trending topics with useful content like Q&A videos, blog posts and more.
Questions about custom content for your credit union? Reach out and ask us.