Mastering Multichannel Marketing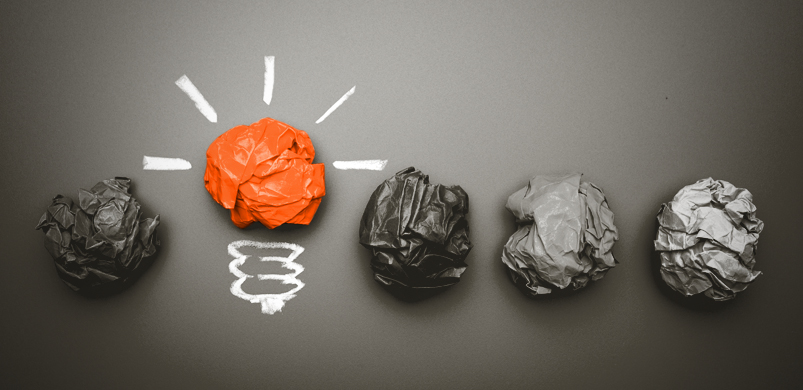 You've probably created a comprehensive 2023 marketing plan for your organization that is chock full of tantalizing tactics. But will your plan enable your team to successfully support your assorted business units in reaching their annual goals?
If building a holistic, multichannel marketing strategy isn't part of your current plan, why not? By taking advantage of the channels that maximize returns and leverage today's trends and lifestyle habits, you can substantially elevate your business' brand and increase campaign results.
Your plan doesn't have to be exceedingly difficult or expensive to produce results. In fact, it can be simple and budget friendly. What it does need to be, however, is consistent when it comes to tone, look, and feel. This is your chance to replace random, occasional, obligatory communications with relatable, relevant, and timely messaging, strategically placed in the right channels for your audience.
It's well known that acquiring new customers or members is significantly more expensive than retaining the ones you already have. Since generating leads and converting prospects doesn't happen by accident, you need to make sure you're spending your marketing dollars where they'll be most effective.
HERE'S HOW TO GET STARTED WITH MULTICHANNEL MARKETING
1. Direct Mail
Though a lot of marketers are dismissive of direct mail campaigns, the truth is that they are among the most effective forms of advertising. In 2022, U.S. advertisers are expected to spend $72.67 billion on direct mail marketing, and with good reason – open rates for direct mail can reach as high as 90 percent compared to just 23 percent for email marketing.
Targeted direct mail results are even more impressive. Did you know that simply adding your recipient's name to the direct mail piece increases response rates by 135%?
Somewhat surprisingly, as part of a multichannel marketing strategy, direct mail is also effective at reaching millennials. Three-fourths of this demographic claim that the mail they receive is valuable; they appreciate the time and effort that went into the direct mail piece's creation. Over 90 percent of millennials said they are influenced to make a purchase based on direct mail ads, compared to just 78 percent for email.
This brings us to our next point…
2. Digital Advertising
Adding relevant digital advertising to targeted direct mail pieces is a one-two marketing punch.
In their Digital 2022 report, We Are Social and Hootsuite revealed that the average American spends more than seven hours per day online — 52 percent of which is spent researching brands. So, with your current and prospective customers or members spending nearly half their waking hours online, you've got to be there, too.
From email marketing outreach and digital ads to social media campaigns and geotargeted content, a cohesive digital advertising strategy is mission critical to capturing your audience's attention. Leveraging these different platforms for outreach and engagement is a great way to keep your brand top of mind.
3. Continue the Conversation
Landing pages are designed to turn visitors into leads, so developing effective landing pages should be a key piece of your multichannel marketing strategy.
When people click on a link in your email, on your ad while browsing Facebook, or choose you from their Google search results, they should be taken to a page specifically created as part of your campaign.
Your landing page should include copy that is directly related to the advertisement the visitor clicked on and provide supporting information about the promotion. Also, landing pages should include multiple "calls to action" for your prospective customers. Whatever your goal, your landing page should motivate people to learn more about you.
Finally, don't forget to include a way to capture the visitor's contact information so your business development team can follow up with them later.
4. Close the Deal
Using digital media to drive traffic to your landing page is great. But then what? In a perfect world, your sales team and front-line reps will have already been briefed on your campaigns. They'll have received training on the product or service you're promoting and will have the tools and resources they need to move forward. In a perfect world, anyway.
In reality, busy business development officers and others may need a gentle nudge from your marketing department to follow up with interested prospects in a timely manner. Give them the list of leads in an easy-to-read format and have them get started by reaching out, using the visitor's information captured by the landing page. Remember: they clicked on your ad and looked at your landing page for a reason – you have something they want or need.
It's helpful for the marketing department to provide an internal document with key talking points, including a clearly defined list of benefits and features, for employees to reference when speaking to future customers. Because even though clever ads and eye-catching landing pages are nice, it doesn't count until you seal the deal, right?
Whether you want to increase awareness, cross-sell products, or expand into new markets, designing and executing a consistent multichannel marketing strategy will help you stand out from the competition and achieve your organizational goals.
CrucialContent is a full-service marketing and advertising agency that has been serving brands across the U.S. for years. Contact us to see how we can help you succeed.