MAKING A VIDEO? READ THIS TO MAKE SURE YOU MAXIMIZE YOUR INVESTMENT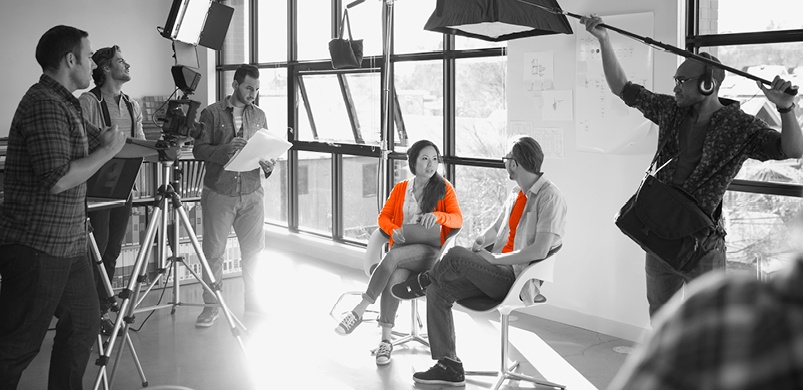 You already know the power of video to tell inspiring stories, get people to engage with your brand and respond to calls to action. And videos can thrive on any content platform, making them versatile components in an overall marketing strategy.
But videos can be expensive. And of course, the marketplace is flooded with them. Before you place video production on your editorial calendar, you must know when and where to use them.
How to Maximize Your Video Investment.
How do you know when to use videos to get the best ROI for your marketing strategy?
In a Content Marketing Institute (CMI) article published this fall, Jodi Harris, director of editorial content and curation at CMI, details how to leverage video's tremendous power.
"Considering the high costs and tight competition, brands need to be smart in how they plan, produce, position and promote their video content if they want to see reliable returns on their investment," says Harris.
Here are some important tips (and great real-world examples) from Harris about how to maximize your video investment.
Why Video Works for Marketing.
Part of the reason videos are an important part of a marketing strategy is because of audience demand. Almost half of all people watch more than an hour of video on Facebook or YouTube each week. That's because it's easier for people to watch videos than it is for them to parse out important information from text.
In addition, demand for videos is growing. According to Cisco, video will make up more than 80 percent of all consumer internet traffic by 2020. Part of what's driving this demand is the shift to mobile. On small screens, which consumers are using more for daily computing, text can be hard or impossible to read. That's why providing videos isn't just about giving people your message in the format they prefer; It's about them receiving your message at all.
Sharing Your Videos.
Whether you want to use video to launch a new product, introduce a new service, explain how something works, promote your involvement in the community or enhance brand recognition, make sure your videos are shareable. That means producing videos that are inspiring and motivational to a specific audience. Know your audience and what appeals to their interests. Then tell a simple story designed to make that audience happy, sad or surprised.
Finally, make sure your videos are easy to find. Post them where your audience typically goes to find videos, such as YouTube and Vimeo. Add them, as appropriate, to your social media channels. And remember to embed them in email campaigns and group them under specific categories on your website.
Want to save time and money on your next video? Contact CrucialContent first and see how easy it is to make the entire process seamless and cost effective.