INBOUND 2016: THE 4 KEYS TO CONTENT MARKETING YOU CAN BRING BACK TO YOUR TEAM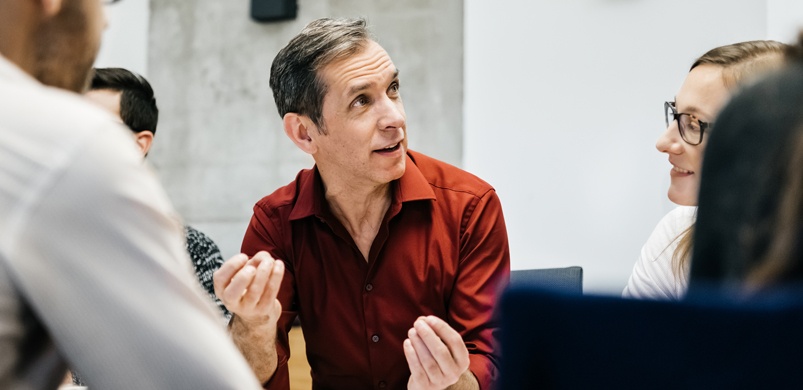 Many of you, like us at CrucialContent, were at Inbound 2016 last week – a conference hosted by HubSpot where more than 19,000 marketers connected on all things content. While people in healthcare, finance, technology and higher ed (among others) gathered to learn from a variety of experts, we found one point to be very clear: Content marketing requires so much more than just content.
THE 4 KEYS TO EFFECTIVE CONTENT MARKETING
Advertising. As we all know, creating amazing content is the first step, and you must also develop social advertising and PPC strategies to ensure your target audience will see your content. We've seen Facebook, LinkedIn and paid search ad campaigns successfully draw specific audiences to content for banks, credit unions, health systems and institutions.
Science. To understand what resonates with your audience, analyzing data is key. You must gather metrics, including shares and comments, content downloads and form fills to measure engagement levels throughout the customer journey. Then you should further analyze with A/B testing to determine how your audience responds to and consumes content. This will help determine key insights like:
Which benefit of your product/service leads to the most engagement?
Do headlines with or without numbers result in higher open rates?
Does your audience connect better with long-form or short content?
Are number-heavy or icon-heavy infographics more effective?
Which calls to action yield the highest results?
Authenticity. The Inbound conference tagged its attendees as the #humansofinbound, which reiterates the importance of person-focused content. Remember, people enjoy quality storytelling. You can spend as much money as you want to get audiences to your content, but if it is dry, abstract or self-serving it won't engage your audience to continue on your customer journey.
Tiffany Sauder, president of Element 3, confirms this in her Inbound talk on the significant value of bold storytelling. Storytelling is the key in differentiating between a sales message and useful information.
For example: If a hospital client wants to attract more of their community to their website, we suggest they augment content about common medical conditions with short videos explaining signs and symptoms and how to reach the hospital's medical experts for care. In this way, a solution is presented to a problem in a way that shows, rather than tells, about the benefits of trusting that hospital with their care.
Art. Industry expert Gary Vaynerchuk highlighted the need for quality creative. He said, "Creative is the variable of success." In other words, you can drive an audience to view your content, but if your creative is lacking, you won't appeal to them.
For example, most all financial organizations offer information about the mortgage application process. But when we developed an infographic roadmap leading homebuyers through the process for one of our bank clients – it was a big hit because it was useful and visual. The graphic generated revenue for the client through increased mortgage applications.
Digital advertising draws customers to your content. Gathering and analyzing data tests what works. Storytelling and creative keep your audience engaged. Content marketing converges at the center of these four spheres, drawing on each element to successfully connect with your audience.
By being strategic, scientific, authentic and artistic, your content marketing will distinguish your brand from the competition.
Questions about content marketing? Reach out and ask us.