How Regular Content Audits Can Maximize Website Impact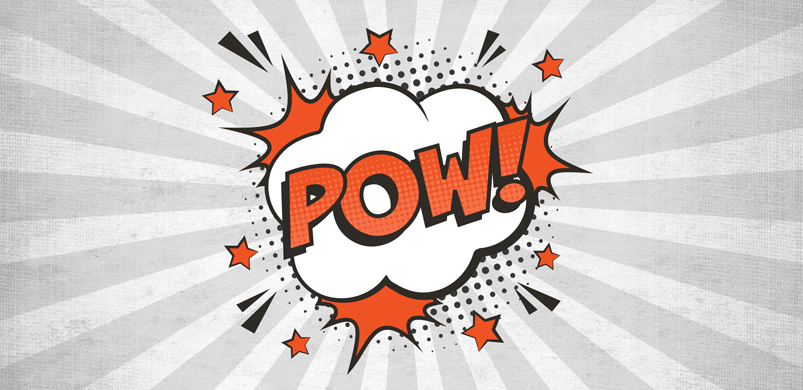 Your website is the cornerstone of your brand. It's how potential customers get to know you, and it's what they'll use to decide whether or not they want to engage with you.
So, when your website starts giving off the wrong vibe, it can have a real impact on your business. And that's why it's so important to make sure that your website presents the best possible first impression: one that will keep people coming back for more and turn them into loyal customers.
A web content audit can help. It'll give you an overall picture of how users are interacting with your site and what areas need work.
WHAT IS A WEB CONTENT AUDIT?
A content audit is an evaluation of each page of your website using a critical eye to determine if the content is accurate, the content's tone and voice align with your brand, and if the messaging is still timely and relevant. The results of the audit can help direct your content marketing strategy, showing you what needs to be updated or deleted and what content gaps need to be filled.
One cautionary point: If you search for help in managing a web content audit, you'll likely also see information about a web accessibility audit (WCAG). The two are not the same. A WCAG audit is focused on understanding how well your site meets the needs of people with disabilities.
Here's what you need to know about effective web content audits:
BENEFITS OF A WEB CONTENT AUDIT
A web content audit is a crucial part of an effective content marketing strategy. When done regularly, benefits abound:
ID Easy Fixes: Your web content audit can help you identify several items that are easy to fix, like broken links, wonky forms, or missing content. Those can be simple to correct and immediately improve your SEO rankings and conversion rates.
Save Money: Sure, there may come a time when you will have to pay to upgrade the look and feel of your website. But if you regularly audit your content, you can cost-effectively ensure your content is engaging and actionable – key attributes of a website that is working for your brand.
Improve User Engagement: You don't know what you don't know. A content audit can help you understand what information is most valuable to your audience. You may learn that videos are far more popular than blog content for a specific audience segment. Or that blog posts that share how customers use your product or service get more traction than those without. That's insight that can help you improve user engagement throughout your site.
Stay Aligned With Business Goals: Is your current business goal aimed at increasing sales in a new demographic? Is it to increase reseller engagement? Is it to get more engagement with a new service offering? Your web content audit will tell you where the content gaps are that could hinder meeting your business goals.
Boost SEO: A web content review can help you learn how to get more organic traffic to specific pages.
HOW TO DO A WEB CONTENT AUDIT
A web content audit is not a walk in the park. You need time and a team of colleagues to help make the process efficient and effective.
STEP 1: First, you must establish audit goals that align with your business strategy. For example, if your goal is to increase optimization, you should focus on adding more robust meta descriptions for each page. If your goal is to improve audience engagement, you will want to learn what content is being shared or results in conversions so you can create similar content. Determine a way to measure results objectively.
STEP 2: Next, define the scope of taking inventory. Will you focus only on main page reviews or blogs, or will you do a deep dive into your entire site? Gather the URLs for each page you will audit. Once you know what you will focus on, set realistic deadlines for accomplishing the content review.
STEP 3: From there, use analytics tools like Google Analytics and the SEO WordPress plugin to audit your pages. Collect the data about traffic, SEO, engagement, and conversion rates.
STEP 4: Next, analyze your audit data to learn what pages are performing well, what content could be easily updated or improved, and what content should be deleted because it is performing poorly and would require too much time to improve.
STEP 5: Finally, create an action plan based on the insights you now have from your data analysis. Identify which pieces of content need small tweaks to make them effective and which pieces need to be removed from your site. Tackle those tasks first. But remember, before removing any content, check to ensure it isn't backlinked elsewhere on your site.
Then, begin working with the content you want to repurpose or consolidate. Also remember to apply what you have learned to your content marketing strategy. That will help inform what new content you should add to your website.
Consistent content improvement is a hallmark of an effective content marketing strategy. Doing regular website content audits is key in ensuring your content reaches the right audiences, engages them, and keeps them interested in your brand. If you're not sure how to perform a content audit or how to prioritize your resulting action plan, connect with CrucialContent. Reach out to let us know how we can help.