HOSPITALS & SENIOR LIVING COMMUNITIES: GET THIS CONTENT IN YOUR PIPELINE FOR ALZHEIMER'S AWARENESS MONTH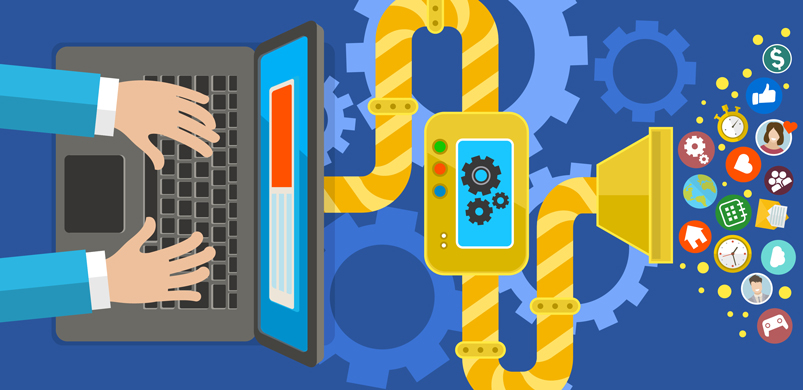 Hospitals & Senior Living Communities: Get This Content in Your Pipeline for Alzheimer's Awareness Month
As you prepare your editorial calendar for the final quarter of the year, be sure to create enough content around Alzheimer's disease to take advantage of national attention in November. That's when Alzheimer's Awareness Month is, and when media attention is laser-focused.
More than 5 million Americans live with Alzheimer's disease and more than 16 million people provide unpaid care for loved on with the disease. Your hospital or senior living community can play an important role in educating the public about Alzheimer's and dementia. The key is to plan your editorial calendar now so you publish the right content for the right audience in November.
Types of Content to Get Started on Now
Make sure your editorial calendar includes a balanced amount of different types of content for Alzheimer's Awareness month. Consider what types of content your different audiences prefer, and what channels they engage with most. Then think about your content needs in these areas:
Activities-Based Content: If you are planning activities and events during this month, be sure to craft appropriate content to both promote the events and for take-away material at the events.
Visual Content: Visual content can help your brand stand out from all the content focused on Alzheimer's disease that will be available in November. Think now how to create infographics, animated videos and slide shares as part of your editorial calendar.
Research Updates: Help people better understand the potential that exists for new care and treatment protocols. Craft content explaining where Alzheimer's research is and what promising discoveries are bringing hope to millions.
News Media Column: Enhance your hospital's or community's thought leadership by offering your local news outlets a column or opinion piece with your president's byline. Newsworthy subjects include: How Can I Avoid Alzheimer's Disease? or What to Do If You Suspect a Loved One has Alzheimer's.
Social media content: Your audience is active on social media. Plan to promote your content with appropriate social media posts throughout the month.
Content Theme Ideas
Sometimes, coming up with fresh ideas to write about can be frustrating. Here are 12 creative content ideas you can use to craft Alzheimer's-related material to please all of your audiences:
Caregiver Guides
Share Alzheimer's Stories
Quiz – Is It Memory Loss or Alzheimer's?
How Alzheimer's Affects the Brain
Alzheimer's: Know the Risk Factors
Myths About Alzheimer's and Dementia
I Have Alzheimer's: Here's What I Want You to Know
Planning for Care of a Loved One with Alzheimer's
How to Communicate with a Person With Alzheimer's
Understanding Alzheimer's Behavior
Care Options Defined
How to Work with Alzheimer's Care Providers
Let us help you get the most out of Alzheimer's Awareness Month. It's sooner than you think! Contact us today for help developing original content that will set your brand apart.