GET MORE ATTENTION FROM YOUR ALUMNI WITH CUSTOM CONTENT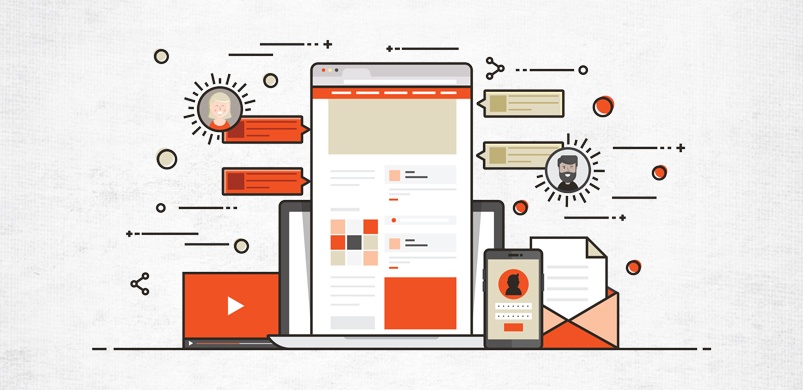 Lifetime connections to alumni are the holy grail of advancement and alumni associations. And digital communications are a preferred channel. A Pew Research Center survey indicates that 95 percent of college graduates access the internet for news, information and entertainment. Yet 60 percent of colleges and universitieshave seen alumni opt-out rates increase or not improve, according to the 2016 Voluntary Alumni Engagement in Support of Education Survey.
Could the disconnect be in the type of content typically published by colleges and universities?
When alumni need information on career development, networking or reunions, they turn to digital sources. By publishing custom content online that provides answers to what your alumni search for, your college or university can build strong and valuable alumni connections.
CUSTOM CONTENT HOW-TO FOR ALUMNI ENGAGEMENT
To build a long-term connection to alumni, develop a strategy for creating custom content that is undemanding and doesn't require that they make any type of commitment. And learn what types of content your alumni prefer. A recent grad will likely want to weigh in on campus news, while Baby Boomers might not need career advice but do want to hear about classmates' successes.
Here are some tips for creating custom content that resonates with your alumni and keeps them engaged for a lifetime:
Tell compelling stories – Your alumni's experiences and satisfaction are the basis for your brand. But word-of-mouth marketing can only go so far. Work with your staff to identify alumni who've had remarkable adventures, made innovative discoveries or overcome challenges – especially if those events reflect on their experiences at your school. Highlight those stories through videos you can share on your website and social media and as components of radio, TV or print advertising campaigns. And be sure to involve alumni in creating content like blog posts or advice articles.
Communicate about benefits – Your school likely offers certain resources and benefits to alumni. Do they know all about them? Make sure to publish content that shares about networking opportunities, career services and support, event discounts, continuing education opportunities and the use of campus facilities.
Be newsy – When a big story hits the news (think the Zika virus or political debate), people turn to experts to find out the facts. And your university likely has experts that can address those topics. When you stay on top of the headlines and the buzz they're generating on social media, you will find opportunities to craft and release well-thought-out Q&A videos or blogs, website content that highlights fact vs. fiction and more.
Use internal data to guide your content – Using website analytics tools that gauge which of your website pages your alumni frequent (sports news, continuing education, special events) can help you create content that speaks to your largest audiences. Social media posts offering career advancement advice, a video of faculty discussing insights on specific current events and blogs offering recaps on campus events will help address your alumni's unique needs. Pay attention to conversations that develop from your posts to hone your topics further.
Keep reader attention with infographics – People are busy and often seek top-line information that will inform or entertain. Infographics are a great way to break up copy, quickly get your point across and give people a visual answer to a question.
Custom content is an effective way to build a close-knit alumni community, which helps increase engagement and donations. Read this post to learn more about content marketing for universities.