CRACK THE CODE ON PICKING THE BEST SOCIAL MEDIA MARKETING IMAGES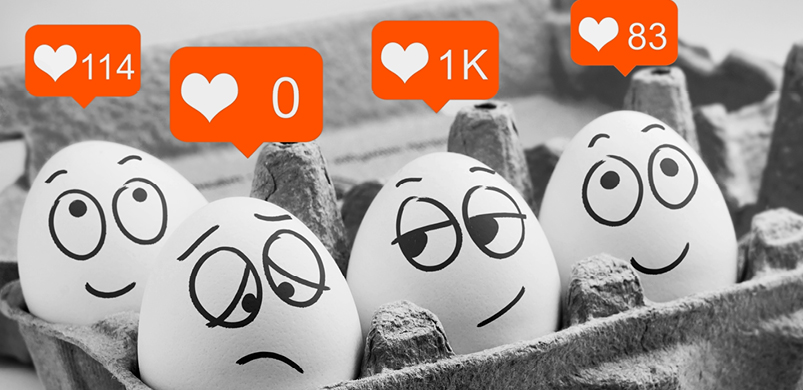 Social media marketing, when done right, can have a positive impact on your business. While the words need to be well crafted and smart, the image is just as important. According to Twitter, Tweets with photos receive an average 35 percent boost in Retweets. Facebook posts with photos receive an average 37 percent increase in engagement. So, why is imagery so important in social media marketing?
When we use social media, we're most likely using our phones or iPads. The screens are smaller, we're swiping through faster and we're probably on the go. But when a colorful or intriguing image catches our eye, we stop scrolling to read the copy.
Increase your brand engagement on social media by refining how you choose images for those posts.
What's the best way for your business to do this? Think visually and follow these tried-and-true tips.
Quality Counts
Nothing is worse than seeing a low quality, low-res image used for social media marketing. It's a poor reflection on your brand and doesn't promote engagement. Instead, use clean, crisp, hi-res images that are focused on the message you're trying to send. If you don't have an in-house photography team, stock photography is a valuable investment. Check out Getty, Burst, Flickr and Shutterstock.
The Perfect Fit
After you've found a site to search for images, you'll want to find just the right photos for your brand. Choosing photos or illustrations becomes much easier if you have a brand guide to rely on. Your brand guide should explain the types of visuals that represent your brand and which your audiences best respond to. Your brand guide will also stipulate photos or illustrations, colors that fit your brand and composition style.
Size Matters
One size does not fit all social channels. Once you select your photo or illustration, be sure you size it correctly for the platform. This guide by Sprout Social will help you appropriately size any image. When your image is sized correctly, it makes it easier for readers to make the connection between the image and your content.
 Test, Test, Test
Remember to test your social media imagery on different devices to verify viewing compatibility on all sized screens, including PC, Mac, iPhone, Android, iPad and Kindle. You also want to confirm that any clickable images you're using link properly. Having some "testers" on hand can help you solve a problem before your customers see it (or can't see it!). Being proactive ensures that your audience will view your posts and ads the way you intend, and that they're able to respond to them.
By following some simple rules, you can become a pro at picking the best images for superior social media marketing. Still need some help? Contact us today to set your brand apart.