Content Marketing to the Rescue for Banks & Credit Unions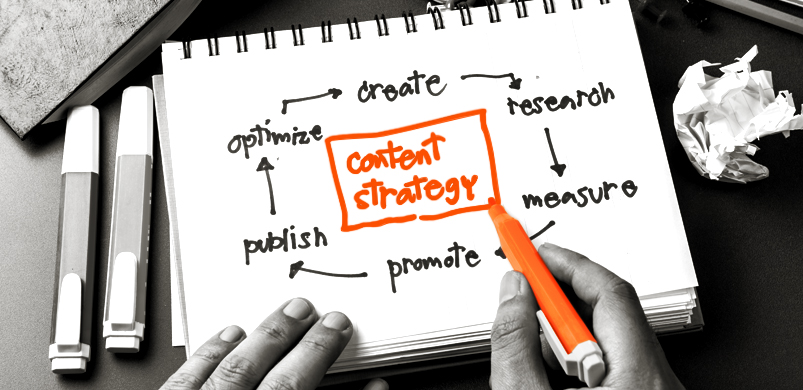 When establishing a relationship with a bank or credit union, consumers and business owners are looking for experts they can trust for financial advice; lending, investment, and wealth management strategies; market predictions; and more. They actively search for answers to their questions, but often find more hype than help.
If your content marketing strategy is falling flat and failing to position your bank or credit union as a thought leader, consider these tune-up tips:
Help first and sell second – The content you publish should address consumer and business goals and interests. Your consumer content should deliver simple solutions to financial management concerns, like saving for college or retirement. Your content targeted to businesses should help them understand how to finance growth, protect their companies from fraud, reduce taxes and manage risk.
Sun National Bank serves as a thought leader through blogs specifically designed for small business owners and commercial clients. Visitors to its site can browse weekly posts that offer insight and advice for business decisions ranging from routine to critical. These blogs are not promotional, but build trust in the bank's expertise – which will ultimately encourage many readers to seek its services.
Content marketing is an effective way for banks and credit unions to establish themselves as experts in the financial field – building trust and encouraging deeper relationships with current customers and new prospects.
Commit to consistency – Effective content marketing can position your bank or credit union as a reliable source of important insight. To make that happen, you must publish high-quality content on a consistent schedule. In addition, you must take into consideration how often your different audiences want to hear from you. Then, organize when and where your content will publish so that it supports your entire communication strategy.
Through its regularly-updated Facebook page, Wilson Bank & Trust keeps customers apprised of its new and popular products and services; offers quick hits of timely advice for filing taxes, monitoring credit scores, and more; and encourages engagement with invitations to bank-sponsored events and contests.
Distribute widely – Effective content marketing means publishing original, useful content in a variety of channels, where your audience typically goes to find information. Once you understand the questions your audience has, consider how one type of message must be revised to fit the parameters of each publication channel. For example, you could take elements of a blog post and repurpose them for an infographic published in your online newsletter, as a Facebook post and as a direct mail postcard.
Minnesota's AgStar Financial Services uses a targeted content marketing strategy to strengthen its thought leadership and advocacy of farming, agriculture and rural America. It publishes regularly in multiple channels, from its online AgStar Edge portal to YouTube videos and blogs, to meet the needs of its audience of younger members.
To learn more about what content marketing is…and isn't, do a quick read of Simple Truths About Content Marketing.