BANK MARKETERS: GET THE MOST OUT OF YOUR VIDEO STRATEGY THIS YEAR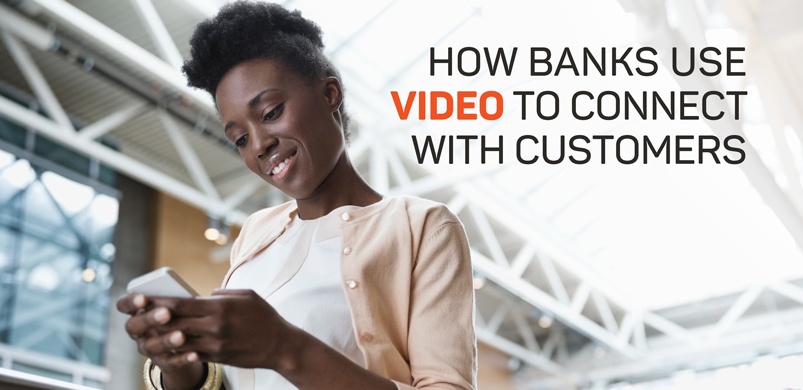 When bank marketers want to educate their customers about a financial topic, a carefully conceived video can be the perfect solution. Video is a highly accessible format, which makes it a great way to begin a conversation with prospective customers. According to research from the Aberdeen Group, brands that prioritize video are able to grow their revenue 49 percent faster than their competitors. That's because video is:
Extremely popular. When people scroll through their social media news feeds, their eyes naturally gravitate to video content. On Facebook, native videos reach more people than any other type of organic content, and Cisco projects video will make up 70 percent of internet traffic in 2017.
Mobile-friendly. More than half of online activity happens on a smartphone or tablet. On small screens, video is easier to enjoy than text.
Highly brandable. The brain can process visual imagery much faster than words. This lets you communicate your brand very efficiently through nonverbal details like color, sound and facial expressions.
Memorable. Video content is easier to recall, making it perfect for how-to content such as opening a checking account or applying for a mortgage.
Video content is one of the best ways for bank marketers to reach prospects, start relationships and win customers. That's because video can communicate sometimes-technical financial concepts in a way that's fun and relatable, which encourages customer engagement and drives organic traffic. The next time your bank wants to explain a financial topic or show the benefits of a service, a carefully branded video may have the most impact.
HOW TO GET THE MOST OUT OF YOUR BANK'S VIDEO INVESTMENT
To get the most out of your video content, follow these best practices:
Put it in motion. Animation is a great way to make banking concepts accessible. This format is easier to brand with your bank's visual style. We have found animation works especially well for problem-and-solution videos for our clients.
Get to the point. Nearly two-thirds of online consumers prefer videos under a minute long, reports Animoto. The shorter, the better. Just make sure the video is high-quality, no matter how short.
Consider costs. The term "video" can raise dollar signs in the C-suite's eyes, but consider using animated videos – they can often be developed, and look exceptional, for less than the cost of live action.
Show, don't tell. Real-world scenarios make financial concepts simpler and more relatable. Don't just tell your audience about credit card rewards – show someone enjoying these rewards on vacation. If you're discussing commercial banking services, include visuals of a growing business.
Tailor your approach. Modify your storytelling based on whether the video targets consumers or businesses. You'll want a more high-level approach for your commercial audience.
Make the most of it. Include meta data to make your video searchable – videos get 41 percent more search traffic. Boost your video on social media to drive visibility.
Videos that explain financial concepts in an engaging way make great conversation starters. To continue building your relationship with current and prospective customers, take advantage of these five custom content marketing strategies.