6 STRATEGIES FOR USING STUDENT VOICES IN HIGHER EDUCATION MARKETING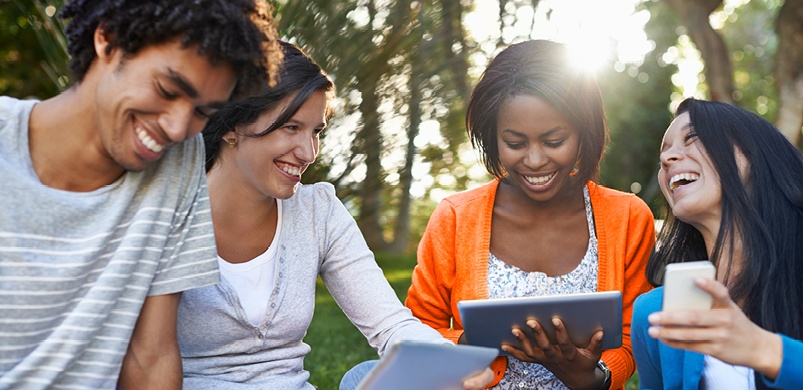 Higher ed brand building requires generating a lot of useful and interesting content. Luckily, universities have a wealth of subject matter to draw from. From thought leadership and campus life to community partnerships and special events, your campus presents endless opportunities for content development.
However, finding a voice that represents your brand and keeps the attention of prospective students, current students and alumni can be difficult.
Many universities are finding that one of the best ways to successfully channel perspectives that resonate with their target audiences and enhance brand laoyalty is to engage students to create content. All they need is a little oversight and direction.
Here are six strategies for incorporating student-authored content into your marketing plan:
Encourage social media spotlights. Ask students to post (vetted) perspective pieces to your college's Facebook page or photos to your school's Instagram. Encourage descriptive posts and photos that capture exciting research, unique on-campus or international experiences and more.
Publish student-created pieces in your alumni magazine. An alumni magazine or newsletter is essential for staying on your grads' radar and encouraging them to support the school. Ask students to write program updates from their perspective so alums can see how their favorite programs and campus activities are flourishing.
Build a blog around internships and study abroad experiences. Invite student guest bloggers to document their reflections. Keep an eye on the content, but a day-in-the-life of an intern or student studying internationally is a great opportunity for students to offer candid and/or humorous perspectives on these programs.
Invite student reporters to recap events for your news page. Sure, your marketing team does a great job capturing important presentations, speaking engagements and campus events, but why not give some students an opportunity to offer their points-of-view?
Build separate sites for prospective students, current attendees or alums. Provide engaging content that will appeal to each of your audiences through dedicated content hubs. Work with select students to publish blog posts about their college experiences and share stories, videos, photos and other snapshots of campus life. This portal could be a powerful recruitment tool, attract students to pursue new passions or convince alums to support a specific on-campus project.
Get students to contribute to recruitment and welcome materials. Starting college is an exciting and often stressful time. Hearing about topics like dorm living, class schedules, meal plans, or balancing academics and activities from current students who have been in their shoes can help sway prospective students and make incoming freshmen feel more comfortable and confident.
Need help organizing an approach to including students in your content marketing strategy? We'd love to help.