5 HIGHER ED MARKETING TIPS THAT WILL MAKE YOU A SUPERSTAR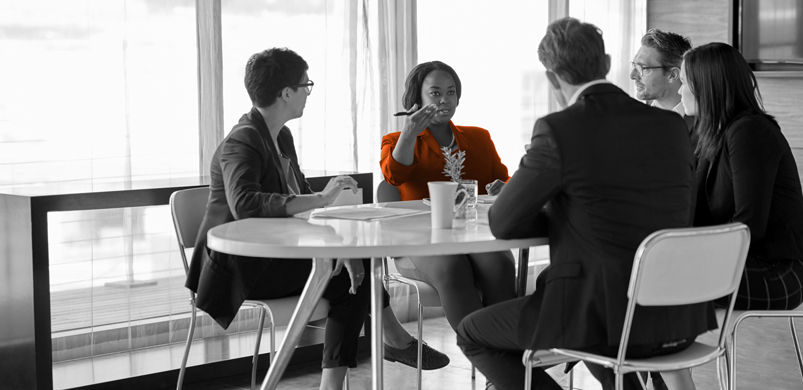 From boosting yields and increasing alumni giving to revitalizing legacy brands and garnering more media attention, higher ed marketers have a challenging role. To meet those goals, you need to move beyond the traditional to more creative and targeted marketing initiatives that resonate with specific college and university audiences.
In their book Marketing Higher Education: Theory and Practice, Felix Maringe and Paul Gibbs write, "Marketing higher education is about exchange and delivery of value between those who provide the educational service and those who seek to benefit from it." That said, we gathered some of the most inspiring, newest marketing ideas in higher ed that can help you creatively and effectively connect you to your desired audiences.
Sometimes, all it takes to increase university or college brand recognition is a look at new ways to reach different constituencies and gain visibility.
Boost Professors' Personal Brands.
Your faculty are important brand ambassadors. The better their personal brands, the stronger your marketing power. When was the last time your faculty bios were overhauled? If these bios are still touting works published and awards earned instead of telling engaging stories about research that is affecting the world, you're diluting marketing effectiveness. In addition, make sure you market your faculty to journalists and broadcasters who are on the lookout for experts who can effectively weigh in on important newsworthy conversations. When you market your faculty members' thought leadership, you also enhance your institutions' brand equity.
Retarget to Capture Stealth Applicants.
Every college and university gets them: stealth applicants who have never had any direct contact with the school. It's difficult to understand the true level of interest of these applicants, which makes predicting yield difficult.
To better bring stealth applicants into the fold prior to application, savvy college marketers leverage the power of retargeting. Retargeting zeros in on past website visitors to place customized ads on other sites they visit later. These ads can follow stealth applicants, reinforcing your brand and values, enticing them to engage with you and therefore capturing them earlier in the search process. BONUS TIP: Create a retargeting list that excludes your student body. This will ensure that you don't retarget past or present students.
Leverage Virtual Reality Beyond the Campus Tour.
Virtual reality (VR) has been a boon for campus tours, helping schools encourage prospective students to make a personal visit. But VR has even more utility in recruiting student athletes, marketing specialty programs like study abroad and engaging donors.
Some creative uses of VR as a recruiting tool include: giving student athletes a view of the playing field on game day; giving prospects a quick day-in-the-life experience; and showing high school students what it's like experiencing study abroad or internships. VR is also a great way to help alumni walk down memory lane and experience what's new – or about to be new – on campus. Because it allows people to be virtually present in a specific story, it can effectively stir empathy and action in alumni, new donors and corporate partners.
Welcome Instagram Takeovers by Students.
Instagram takeovers are a great way for your marketing department to collaborate with student influencers and deliver an authentic experience with your brand that resonates with prospective students. By allowing students to take over your Instagram account for a specified period, you'll inject some distinctive realism into your stories.
To do a takeover well, seek out students who are already engaged with your school and who have been active in showcasing their experiences. Meet with them to plan out the event and brainstorm possible subjects that could deliver the wow factor. Review your handbook's guidance on behavior and values, and provide guidelines about how often to post, what hashtags to use and the need to keep content clean.
Engage With Livestreaming.
Livestreaming events is a powerful way to authentically interact with prospective student and alumni and drive online engagement with your brand. It can give prospective students the feeling of getting a backstage pass or behind-the-scenes look at a genuine experience and life at your school.
To make your livestream a success, develop a list of what you want to video, and from what vantage point, prior to the event. Do a dry run so you can test your video and audio equipment and your internet connection on-site. Be sure to prep anyone you want to interview ahead of the event. Keep your brand positioning statement in mind as you plan for your video. And post several teasers to remind your audience to tune in to your livestream.
If you want help with the marketing strategies we blog about at CrucialContent, then let's talk. Simply email me here.