4 TIPS FOR PROTECTING YOUR HEALTH SYSTEM'S MARKET SHARE WITH CONTENT MARKETING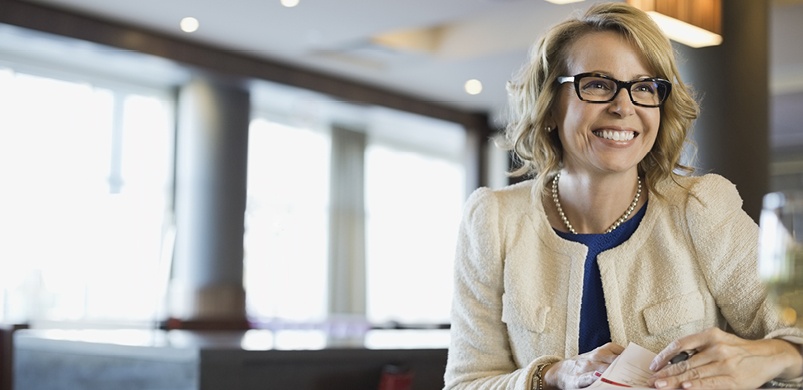 When your health system's market grows or competition appears, you need to protect your market share. Patients have access to more information than ever when choosing healthcare providers. This means you need to build their trust at all stages of their research and decision-making process. As a marketer, one way you can do this is with great content marketing. If you can deliver content patients and families want, then you're more likely to maintain and increase the market share your health system needs.
Customers who are engaged with a brand are five times more likely to choose it over any other (Rosetta). Content marketing can help you get patients and potential patients engaged with your health system's brand long before they seek treatment.
Here are four tips on how you can use content marketing to protect your hospital's market share:
Define your audience
In order to generate sales, content marketing needs to help and inspire readers. You can't do either if you don't understand them. Start by learning as much as you can about the needs and interests of current and former patients. Why did they choose your hospital or health system? What kinds of questions do they have about your services, or health and healthcare in general? Talk to patients, caregivers and other audiences who can help you answer these questions.
If you're managing social media accounts, see what your followers are talking about too. What kind of content would they seek out and share?
Segment and resonate
To better understand your audience, segment it into several niche audiences you can more easily target with helpful content.
If your health system has a sports medicine division, create content that is specific enough to strongly resonate with injured athletes. Take a look at Ochsner Health System's sports medicine page. The page features specific content for athletes, including content about its Athletic Training Outreach Program. Athletes are more likely to choose the provider that has already established itself as an authority on athletic injuries.
Differentiate your brand
An important factor in protecting market share is setting your brand apart from the competition. What makes your brand unique? Custom content marketing can help your hospital or health system stand out by helping readers better understand where your organization excels. Mount Sinai Health System, for example, regularly publishes articles about its doctors' research. This helps establish Mount Sinai as a leader in innovation and development.
Make your content easily accessible
What good is custom content if your audience can't find it? Provide your readers a place where they can easily find all of your content and come back to it. Blogs are good for this, especially ones created for your specific audiences. Intermountain Healthcare, for example, publishes a segmented blog for its Primary Children's Hospital, which provides information about children's health.
In addition to addressing audiences, you can provide easily accessible sources for general information on all kinds of conditions patients are likely to have an interest in. Like many healthcare systems, Cooper University Health Care provides a comprehensive database of conditions and treatments patients can read about.
With content marketing, you can help customers see your health system as an authority and make them more likely to choose your brand for care.
Interested in learning more about how content marketing can help your health system thrive? Download our free e-book.