3 TIPS TO ATTRACT ALUMNI DONORS USING SOCIAL MEDIA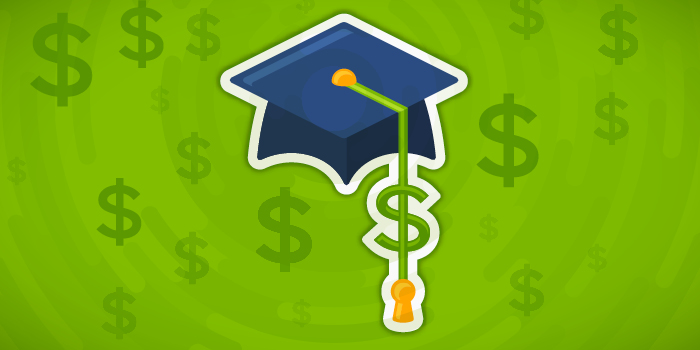 By Erin Rowley
With costs rising and state and federal funding getting harder to come by, higher education fundraising professionals are under a lot of pressure to bring in the big bucks. And bring it in they have: Total money donated to American colleges and universities by alumni rose 14.5 percent in the 2017 fiscal year, to a record $11.37 billion, according to the Council for Aid to Education's annual Voluntary Support of Education survey. But "mega donors" who give more than $10 million at once account for about half of that money, and much of it goes to a handful of elite institutions.
According to Keith Hannon of Cornell Alumni Affairs & Development, in a piece on Evertrue's blog, "…most schools are reporting that about 95 percent of the total dollars raised comes from just 5 percent of their alumni."
Some of those other alumni are still paying back student loans, making them a tough target from which to solicit donations. Others have different philanthropic priorities. Regardless of why they aren't donating now, most of them could be convinced to donate if asked in the right way.
So, what is the right way?
SOCIAL MEDIA IS THE ANSWER
With the majority of people in the U.S. having at least one social networking profile, social media is a promising tool to harness interest in online giving and bring those unaccounted-for alumni into the fold.
According to an Alumni Monitor survey, alumni who donated to their alma mater after having been contacted through social media were almost twice as likely to feel close to their alma mater and to have donated more than $250. And 62 percent of millennials say that if an organization engages with them on social networks, they are more likely to be loyal.
Want to improve your higher education social media strategy? Here's what you need to do:
Demonstrate Your Value
Many alumni, especially millennials, are unlikely to give out of obligation. They expect to get something in return (even if that something's just a warm, fuzzy feeling). To show them you're worthy of their donations, fill your social media posts with:
Info about important research or good deeds the school does. Alumni are more likely to give if they feel good about what you're doing (and can brag to their friends about it).
Stories about successful alumni. The benefits of a degree can feel intangible, but a fellow alumnus's success shows people how valuable the degrees you confer are, and how worthy you are of support.
Invitations to networking or reunion events. These events show your alumni that you're still relevant to their post-college lives.
Perks they're eligible for. It could be discounted movie tickets, reduced insurance premiums or special travel offers, but if you're saving your alumni money, they're more likely to give some of that back to you in the form of a donation.
Offer up some football tickets, a book written and signed by an alum, or even just a mug with your logo on it. Giving people a chance to win something endears you to them and can make them feel generous in return.
Tap Into Their Sense of Community
Out of all the colleges in the world, your alumni chose yours. From that moment on, they became part of your community. They made friends, enjoyed extracurriculars and learned new things. Remind them they'll always be part of that community by:
Posting videos and photos featuring the campus to invoke nostalgia. Information about how alumni could help make the school better is more powerful when it's paired with images that remind them what they loved about their time there.
Showing them what students in their favorite campus organizations are up to. It's those smaller groups within the larger institution that played host to many of your alumni's best memories. Show them the great things a club they loved could do with a donation from them.
Talking to your alumni – not at Ask for their feedback and encourage them to share their memories and opinions with you and with other alumni.
Offering volunteer opportunities. Research suggests 84 percent of wealthy people have given to an organization for which they have volunteered and wealthy donors who volunteered gave 56 percent more than donors who did not volunteer. You can also use volunteer opportunities to reach alumni of more modest means. They may be most comfortable donating their time now, but if they feel good about the difference that time is making, they may be more willing to donate their money, too.
Recruit social media influencers. These social media stars have big followings and big reach and should be part of any higher ed marketing strategy. Strengthen your relationship with alumni who have a lot of followers and who already donate. Introduce yourself to alumni with a lot of followers who don't currently donate but could be encouraged to do so in the future (and to get their friends to do the same). This can be an especially good way to make inroads with young alumni who may not have a lot of discretionary income but are willing to spend it when they see their peers doing it.
Take Advantage of Online Tools
Many tools exist to help you monitor your social media accounts, learn what your followers are interested in and give supporters a way to donate and get their friends to do the same. Those tools include:
GiveCampus. Use this tool to host online giving days or other fundraising events, which give people something exciting to be part of, rather than making them feel like they're just being hit up for money. Ask reliable donors to serve as ambassadors, using social media to encourage other people to help. Or, ask them to provide matching funds.
HootSuite. Use this tool so that your staff can oversee ALL of your social accounts in one place. This will help you create a unified message across profiles.
Facebook's charitable giving tools. These tools include a donate button you can add to your page and to your status updates, images and live videos. They also allow your supporters to start online fundraisers for you. Plus, nonprofits don't pay any fees on funds raised on Facebook!
Social listening tools. Use these tools as part of your higher ed marketing plan to learn more about what people are talking about on social media. Then figure out how you can offer value to that conversation.
Studies suggest about 22 percent of alumni donate to their alma maters. But with these tips, you'll be on your way to making that number go way up.
Want help implementing your higher ed social media strategy? We've got you covered. Reach out to us today.