10 HOT CONTENT TOPICS FOR BANKS & CREDIT UNIONS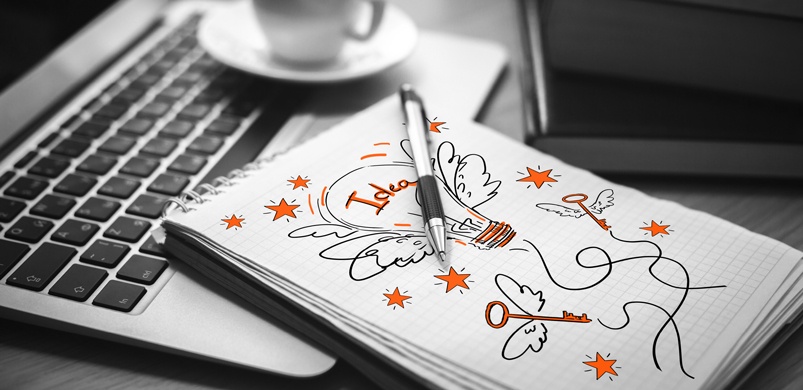 BANKS & CREDIT UNIONS: 10 HOT TOPICS TO FILL YOUR SPRING CONTENT CALENDAR
When you're deciding how to best spend your marketing budget, you probably put a lot of emphasis on promotions that encourage people to open accounts and apply for mortgages or loans. These, of course, are time-tested strategies that work, and you should keep doing them.
But what about all the people who see your ads, but who aren't currently in the market for your products? How do you start to build a relationship with those people? Because chances are, sooner or later they will be in the market for your products, and you want them to turn to you, not your competition.
Enter content marketing, an effective strategy used by smart financial institution marketers to attract prospects and move them efficiently through the acquisition pipeline.
Effective content marketing is about publishing content that resonates with specific target audiences at specific points in your sales cycle. It also requires you to publish that content in formats and through channels that appeal to those different audiences. One challenge for bank and credit union marketers is coming up with fresh and appealing ideas for that content over and over again.
Following are some great ideas for content you can use for your next editorial calendar. But first, understand why content marketing works – and why you need to apply it to your overall bank or credit union marketing strategy.
Data Show How Effective Content Marketing Is.
To show you how effective content marketing can be, here are a few statistics that explain why a robust content marketing strategy is so important:
Growth in unique site traffic is nearly eight times higher for sites that prioritize content marketing. (Aberdeen)
Marketers who produce high-quality, relevant content attract audiences and increase engagement, which helps produce higher levels of brand recognition, boosts sales and encourages brand loyalty. (NewsCred)
Content marketing produces three times as many leads as traditional marketing for every dollar spent. (Content Marketing Institute)
In addition to increasing organic search results and ROI, content marketing improves brand recognition, loyalty and affinity. Provide content your target audience finds valuable, and they'll start sharing it with their friends. Show them you're willing to go above and beyond what they expect from their financial institution, and they won't just become customers, they'll enthusiastically recommend you every chance they get. And that's the best kind of marketing of all.
Quick Ideas to Stimulate Content Development.
As a leader in content marketing for banks and credit unions, we've found certain topics always gain audience traction, no matter the channel or the format. Here's a short list of content ideas to include in your next editorial calendar planning session:
Tips to Improve Your Credit Score
How to Protect Yourself from Identity Theft & Credit Card Fraud
A User Review of the Latest Apps for Budgeting, Saving and Investing
What to Expect as a First-Time Homebuyer
The Biggest Challenges Facing Small Business Owners
Deciding Whether to Buy or Lease a Commercial Property
Who Should Consider a Health Savings Account
Choosing Between Mortgage Options
Owning vs Leasing a Car
Getting on Track with Retirement Savings
Developing content ideas and then creating original, engaging content is key to effective marketing that drives bottom-line results. Getting help to create that content is often the smartest way busy marketing departments can manage their daily challenges and still meet the demand for escalating content requirements.
Think about it: Are you and your marketing team so overwhelmed with everyday marketing requirements that finding the time to create compelling, creative and interesting content is a burden? Call or email CrucialContent. We can save you time and money and help you meet your marketing goals.