10 CONSIDERATIONS FOR HIRING A CONTENT MARKETING AGENCY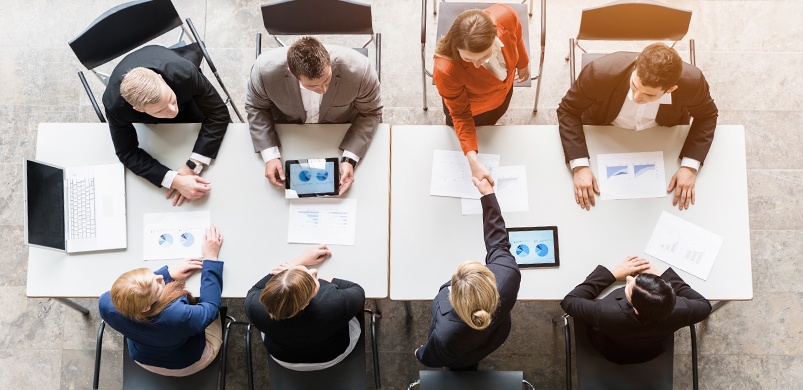 Choosing the right content marketing agency for your company can be a challenge. But, if you take the time to research an agency's key capabilities, client relationships, outcomes and willingness to work to meet your unique needs and goals, you can establish a successful partnership that could translate to big benefits for your business.
Whether you're heading an early stage start-up and ready to build a brand, running a company that needs an industry reputation upgrade, or you have a solid marketing strategy without sufficient internal staff to carry it out – it can benefit your business to hire an agency dedicated to producing and managing creative, custom content.
Here are 10 questions to ask before hiring a content marketing agency:
1. Who will be doing the work? – An agency should be able to tell you who you'll be working with and why. A full-time staff of writers and designers is key, as it will ensure your content will be completed on schedule even if one employee has a conflict.
2. Are staff subject matter experts? – For a content marketing strategy to be effective, content producers and managers must possess an in-depth understanding of your industry and market and the challenges and opportunities that come along with it. Look for indicators of "thought leadership," like blogs or other contributions that address industry trends.
3. How does the agency measure success? – Most companies want to see improved traffic, better leads and increased sales as a result of their content marketing strategy. An effective agency will have conversations to clearly define its clients' goals, document these metrics and be able to present case studies from previous clients.
4. What tools can it offer your company? – Take a close look at what data and measurement tools, processes and indicators the agency offers to measure your success and identify areas for improvement.
5. Does it have long-term client commitments? – A clear history of successful partner relationships can tell you a great deal about an agency's capabilities and the quality and consistency of its work. While some clients seek agencies on a project-by-project basis, many seek ongoing relationships that deliver dependable results.
6. Are clients willing to vouch for the agency? – Look for recommendations by past and current clients, as they can reveal benefits beyond the agency's initial sales pitch. And, ask if you can contact some of these clients for additional information.
7. Is the agency committed to its own content marketing? – Looking at how an agency promotes itself is a good indicator of what it can do for clients. Does it consistently present content that promotes its services and supports promises to potential clients?
8. Is it strong in social media? – While social media is only one piece of the content marketing equation, it's an important one. How does the agency promote itself and its clients through Facebook, Twitter, Instagram and other applicable outlets? Are posts encouraging interactions, drawing followers or driving traffic to a client site?
9. Does the agency offer honest insights? – You may already have some ideas for a content marketing strategy. An effective and experienced agency will listen to your ideas and desired results and let you know if you're on the right track, based on experience with other clients in your industry. And, your agency contacts should have innovative ideas for building your brand you might not have considered.
10. Are you compatible partners? – You should feel comfortable with the agency you choose. Working with personable, accessible, motivated people can make all the difference. An effective agency will take time to understand your needs and challenges and be willing to answer questions whenever they come up.
Looking to hire staff internally? Read How Content Marketing can Help you Recruit Top Talent.