HOW TO BALANCE YOUR CREDIT UNION'S E-NEWSLETTER TO KEEP SUBSCRIBERS ENGAGED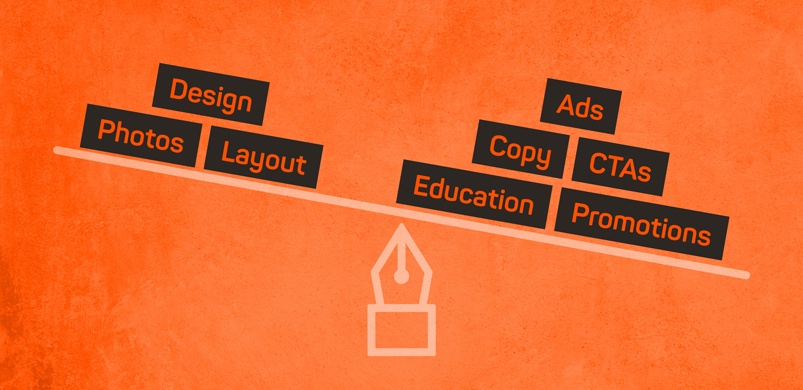 When readers see the name of your credit union in their inboxes, how should they feel? Excited to learn about something they're interested in, or annoyed about getting yet another ad? These days, people usually know when they're being marketed to, and most don't care for it. That's why you need to do more than just marketing in your newsletters if you want your members and prospects to read them. In other words, your newsletters need to be balanced.
What's most important is keeping your members interested and engaged. This way, when your credit union sends out your e-newsletter, it will be sure to grab your readers attention — and not land in their spam folder. If you publish consistently helpful e-newsletters, when you launch promotions, your audiences will be all ears.
Use these three simple tips to keep your newsletter balanced for success:
Make education the first priority: Marketing isn't effective if nobody takes the time to read it. That's why as much as 90% of your newsletter content should be educational. It should speak to your members' interests and goals. This way, they'll see your newsletter as something that's made for them instead of something that's thrown at them.Take some time to think about what topics your subscribers want to read about and what insights your organization might have about those topics. Instead of using the newsletter to talk about your credit union, cultivate members' interest in something you are well-suited to help them with.
Work in the marketing where appropriate: Just because you should focus on educational content doesn't mean you should forget about the marketing altogether. After all, that's your ultimate goal. The trick is to limit promotional stories to those you know readers will care about. This can include members' testimonial stories on how a service has benefited their financial well-being or anything else that is sure to get your readers excited.
Don't ruin well-balanced content with poorly balanced design: How many times have you opened a newsletter to be greeted with a maze of illegible text and irrelevant images? While well-balanced content makes newsletters much more readable and engaging, it must be laid out with good design in mind. Be generous with white space, and use supporting graphics, like infographics. When you're sure the copy is high-quality, you should highlight it with polished design.